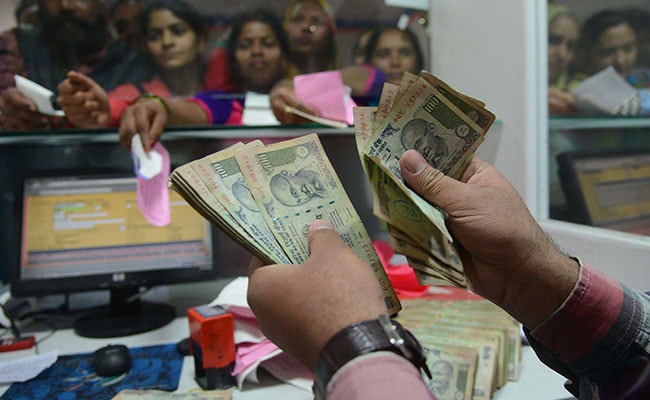 Bhopal: A whopping Rs. 1,00,10,000 (one crore ten thousand) were deposited in a dormant account of a labourer at Khidiya branch of Bank of India in Hoshangabad district of Madhya Pradesh after demonetisation.
Bank officials said it was a "clerical mistake".
Asaram Vishwakarma, the labourer, learnt about the fortune sitting in his account with the Bank of India branch when he received an Income Tax notice dated November 30, seeking explanation.
Vishwakarma at first did not understand the notice as it was in English. A school teacher translated it for him.
The notice, signed by Ashok Kumar Mangnani, Assistant Director of Income Tax, Bhopal, reads, "IT department is in possession of information that you have entered into financial transactions of Rs. 1,00,10,000 between November 9, 2016 and November 17 without quoting your Permanent Account Number (PAN)."
However, BOI branch manager Vinod Jalodia today said, "Vishwakarma had deposited Rs. 10,000, but by mistake a clerk made a wrong entry of Rs. 1,00,10,000 in his account.
"He deposited 20 notes of Rs. 500 denomination but by mistake the entry showed that he deposited 20,000 currency notes of Rs. 500," the manager said.
"We have informed the IT officials about the error after Vishwakarma came to us," he added.
IT officials could not be contacted for more information.
Sources said the IT office in Bhopal has issued notices to around 1,000 account-holders in Madhya Pradesh and Chhattisgarh seeking explanation about suspicious transactions in their accounts post-demonetisation.
["source-ndtv"]