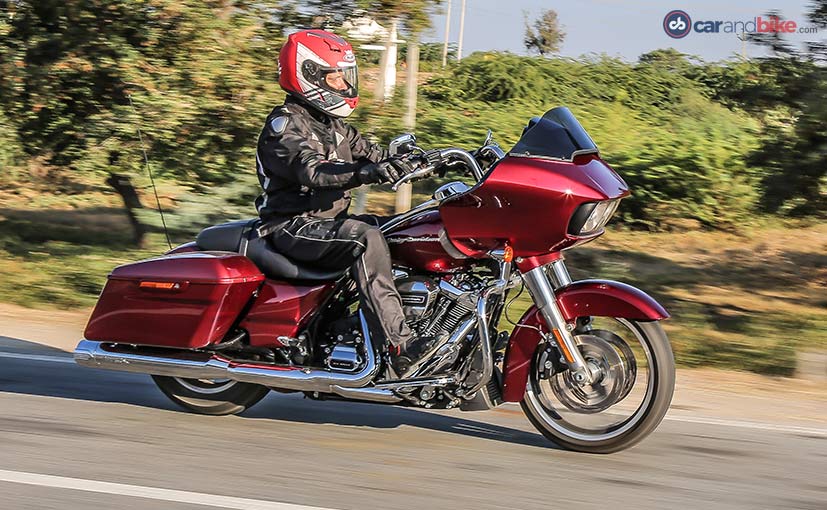 First thing this November morning, I was handed over the keys to the new Harley-Davidson Road Glide Special, an all-new touring motorcycle for 2017. We are heading west out of Delhi into Rajasthan on NH8 and dawn has just broken out. The big tourer from Harley-Davidson gobbles up the kilometres with little effort and a quick glance at the speedo showed unprintable numbers. Before we realised, it was time to stop for breakfast on the Jaipur-Ajmer highway.
The 2017 Road Glide Special shares the same design as the outgoing model, but it's the first time this bike is being introduced in India. The front fairing, described by Harley-Davidson as the shark nose, has a love-it-or-hate-it feel. Personally, I don't find it too ugly, but there are some who just don't like its looks at all, and it's not difficult to comprehend why. The wide rider's seat is well-padded and cushioned and an hour into the ride it becomes apparent that the Road Glide Special can take you comfortably over a long, open highway without requiring frequent stops.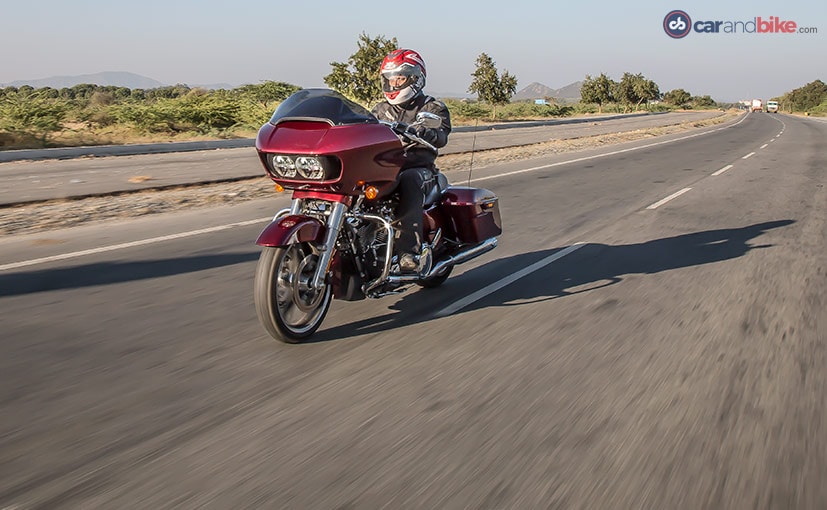 The Road Glide Special weighs 370kg dry and with fuel and oil will be over 420kg. Muscling that kind of weight on a motorcycle does require some effort, particularly when you're trying to park or stuck at a stop light. But once the bike's on the move, the weight seems to magically disappear. and of course, the Road Glide Special attracts quite a bit of attention, thanks to its massive size and that unique shark nose front end.
The big story though, is the new engine – the Milwaukee-Eight 107. It's a 1745cc v-twin, has four-valves per cylinder (so the 'Eight' moniker) and is said to have less friction among its moving parts and is also called more efficient. In terms of numbers, the Milwaukee-Eight makes 150Nm of torque, kicking in at 3250rpm, we don't know the power output since Harley doesn't publish those, but for a touring bike this size, acceleration and high top-speed doesn't matter, or does it?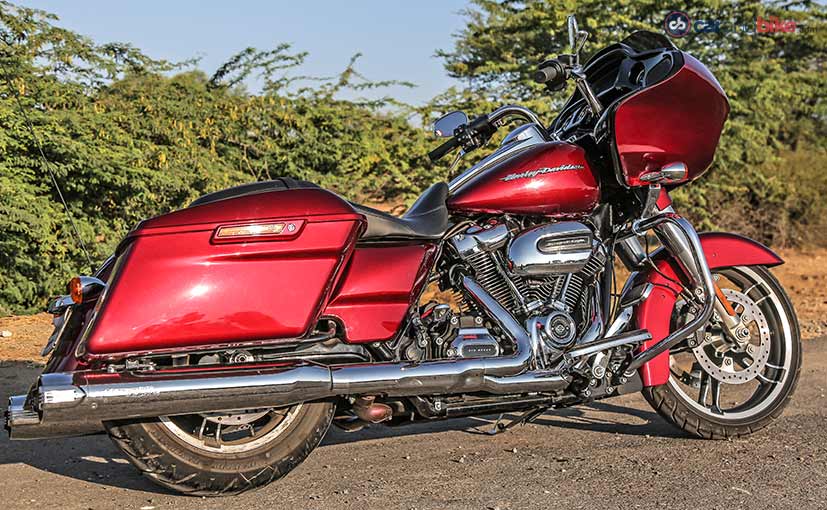 First gear settles in with a 'thunk' and the large v-twin gives a likeable rumble as the bike gains momentum. Accelerating through the bottom gears is when you realise, that this, the new Milwaukee-Eight has perhaps charted out new ground in Harley-Davidson's history. It's smooth, has enough power to cruise at triple digit speeds all day without the engine feeling stressed out and there's hardly any vibration that Harley big twins are usually identified with. The torque comes in strong and low and just a twist of the right wrist is enough to pull ahead of slow moving vehicles on the highway.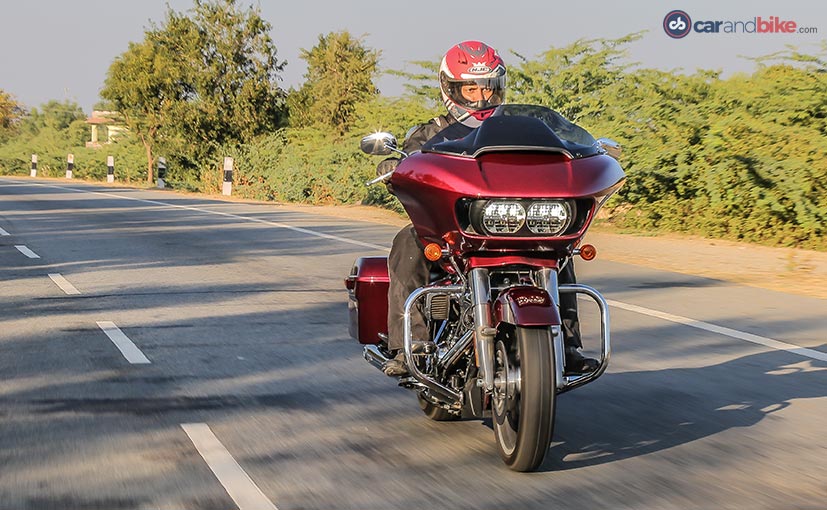 The Milwaukee-Eight is also counterbalanced so it offers a level of smoothness and refinement that is instantly likeable. Sixth gear settles in at just over 2000rpm at a steady clip of 120km/h, and the "slip and assist" clutch makes working the heavy clutch less of a chore as I realised after swapping the Road Glide Special for the Fat Boy later in the day.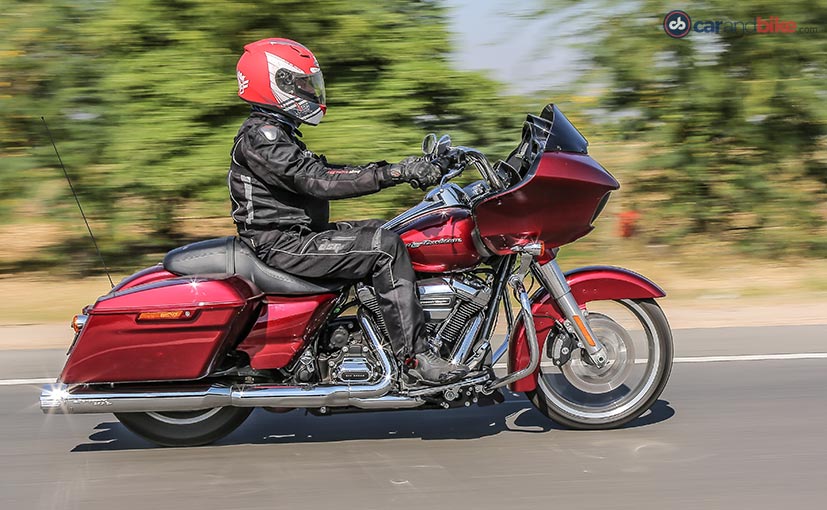 Cycle parts are also new; the Road Glide Special gets a new Showa fork at the front and the rear suspension is also easily adjustable. What all this means is that the suspension just swallows up bumps on the road, and for long hours on the highway, the Road Glide Special offers a level of comfort that is difficult to compare. Brakes, now with standard ABS, are effective and offer confident braking if you need to shave off highway speeds in a hurry.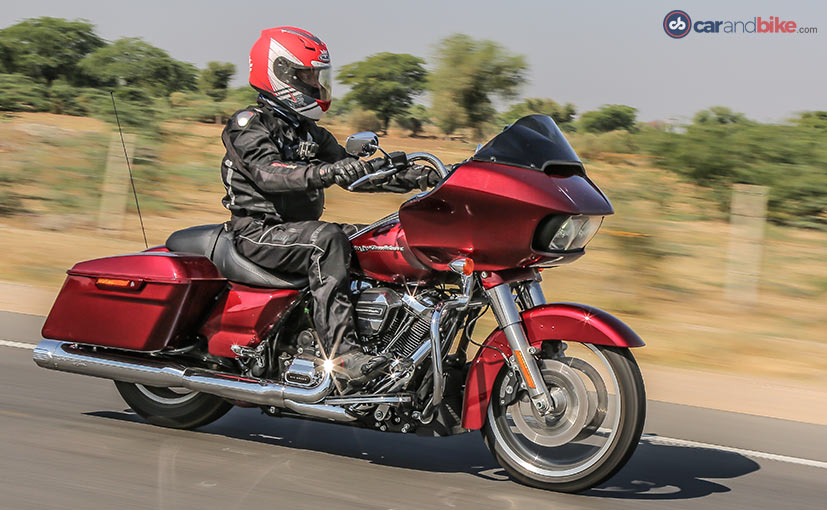 The 2017 Harley-Davidson Road Glide Special is brought to India as a CBU, and priced at Rs 32.81 lakh (ex-showroom Delhi). For that kind of money, what you get is a luxury touring machine that proudly wears the bar and shield brand, and now has an engine which has really put the new H-D touring range in a different league. It's built well, screams out high quality and has entertaining highway manners. So, regardless of whether you're a Harley fan or not, the Road Glide Special makes a solid statement as a well put together touring motorcycle.
["source-ndtv"]