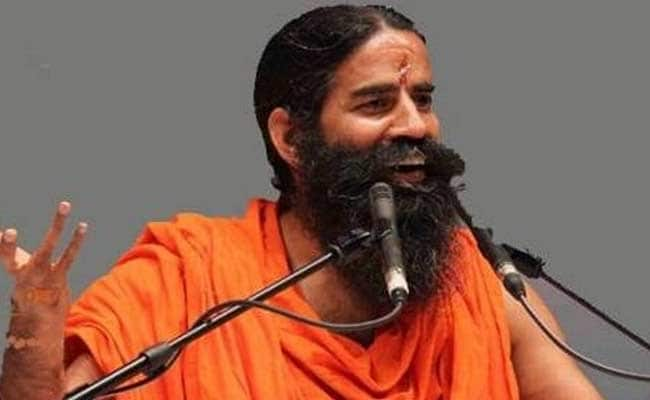 New Delhi: Lauding the demonetisation of high denomination notes, yoga guru Ramdev on Sunday said the Narendra Modi government has dealt a severe blow to corruption, black money and terrorism and urged people to cooperate with the Centre in this endeavour to clean up the system.
"By demonetising Rs 500 and Rs 1,000 denomination notes, Prime Minister Narendra Modi 'ji' has dealt a severe blow to corruption, black money, terrorism and fake currency business."
"All these are the economic challenges that the country is facing," Ramdev said on the sidelines of International Coronary Congress, organised by Medanta-The Medicity here.
In response to a query about people facing difficulties in procuring Rs 100 notes, Ramdev said some people are blaming the government as they are facing difficulties because of this sudden move.
"But instead of blaming, I urge people to cooperate with the government in this endeavour to clean up the system. When there is a war, soldiers face many harships and starve for weeks. Can't we, for welfare of the nation, endure this hardship for a few days?" Ramdev asked.
"For the first time after Independence, we have a political leader who has a strong political will and took such a bold decision despite opposition by the land mafia, political mafia and international mafia," he added.
Ramdev also said the fusion of modern and ancient medicine can revolutionise people's healthcare and can help in healing various heart-related ailments like hypertension, high cholesterol, high blood pressure, arthritis, etc.
"Around six crore people in India already have heart-related diseases and another six crore are in line. The current modern medical systems treat patients using methods like antibiotics, chemotherapy, surgeries, radiation, etc. but even after successful surgeries the patients' body is left in great trauma," Medanta chairman Naresh Trehan said,
"The fusion of both modern and ancient medicines helps strengthen your body and fight diseases. This new-era medicine will emerge from India and will also benefit the people who are unable to access quality healthcare services," he said.
Stressing on the importance of yoga and ayurveda, Ramdev said, "Less physical activity, stress, unhealthy eating habits, smoking and drinking, undisciplined lifestyle, etc leads to heart diseases, obesity, high cholesterol, hypertension, and high blood pressure."
["source-ndtv"]