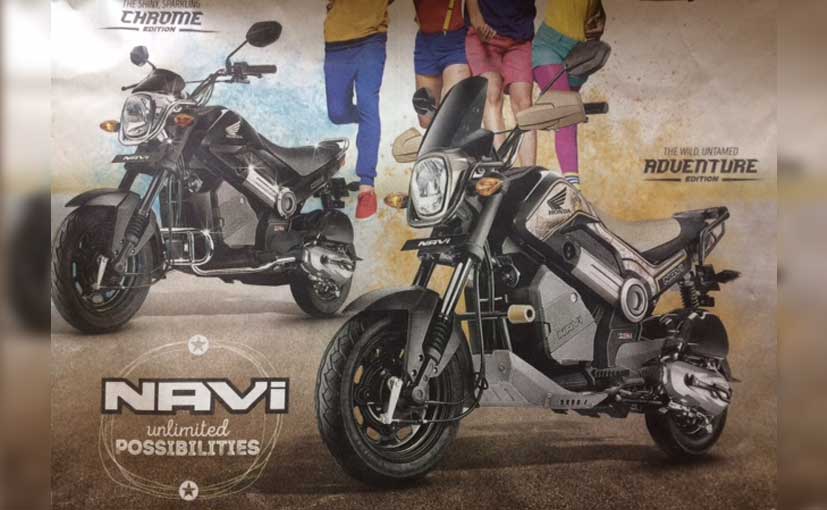 Honda announced just today, which is the beginning of the new year, that it will be introducing two editions of the Navi soon – the Chrome and Adventure Edition. It was at the beginning of 2016 that Honda wished us a 'Happy Navi Year' and it was the beginning of what was to become the most loved bike in India. It was new, different and a breath of fresh air in a segment which has never existed in India. In fact, this year at the Car and Bike Awards 2017, the jury had to take a big decision and introduce a new category called 'Mini Bike' which saw the Navi take top honours.
The Navi, in fact even won the Design of the year award and even the Two-Wheeler Of the Year at the NDTV awards 2017. At the award function itself, the folks at Honda promised that there'll be something more coming soon and what better day to make the announcement than on New Year's day. We don't know much about the editions yet, but we've seen the Navi Adventure Edition on display at the Auto Expo 2016 and we've loved it. It has that outdoorsy feel and the windscreen, hand guards and a couple of storage compartments make it quite the looker. Though we would have loved to see the headlamp protectors and the off-road tyres on this one, but we presume that it's an option you can choose from.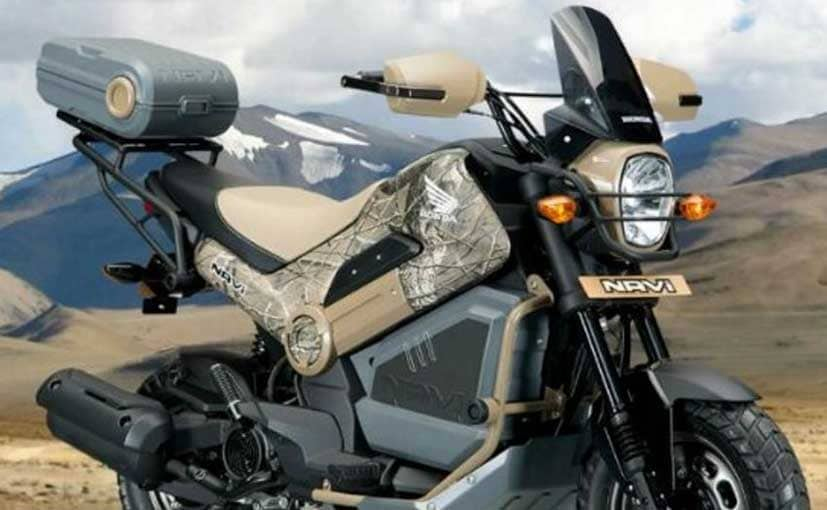 The powerplant is the same as the Activa's 110cc mill, making identical power figures – 8bhp at 7,000rpm and 9Nm at 5,500rpm. But the Navi weighs 7 kg less than the Activa, so there's definitely a power-to-weight advantage, if you could call it that on a 8bhp engine. With its wide handleabars, upright stance and telescopic front fork, the Navi certainly makes for a good handler with peppy seat-of-the-pants performance. HMSI claims a mileage of 60kmpl.