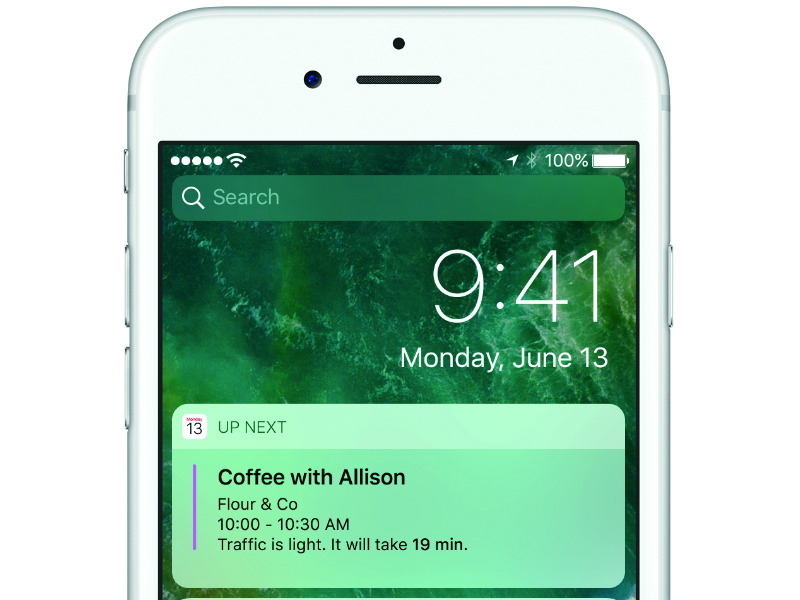 Apple has released iOS 10, watchOS 3, and tvOS 10 updates for its mobile devices, Apple Watch, and the Apple TV 4th generation respectively. The updates bring a host of new features, enhancements, and bug fixes to millions of Apple devices worldwide.
iOS 10 is perhaps the biggest update to Apple's platform for the iPhone, iPad, and iPod touch devices since iOS 7 and it brings enhancements like iMessage apps, improved Siri with third-party integration, revamped Photos, Apple Music, and Apple Maps, plus a whole lot more.
Here are the complete release notes for iOS 10:
Messages

Expressive Messaging

Bubble effects let you send messages loudly, gently, slam or with invisible ink
Full-screen effects to celebrate special moments
Tapback for quick replies to messages, links, and photos
Handwritten messages animate like ink on paper
Digital Touch lets you send sketches, taps, and heartbeats
Tap to replace can emojify your text with just a tap
Rich links show a preview of web pages you share

iMessage apps

New App Store for iMessage
Use the power of apps in Messages to share and collaborate with friends
Download stickers to send and place on text bubbles and photos

Siri

Siri now works with the following types of apps

Messaging apps to send, search and read back text messages
VoIP apps to place phone calls
Photos apps to search for images and photos
Ride service apps to book rides
Payment apps to make personal payments
Fitness apps to start, stop, and pause workouts
CarPlay automaker apps to adjust climate, radio, seat, and personal settings

Maps

All new look

Proactive suggestions for places you're likely to go next, based on your routine or appointments in Calendar
Improved search with new callout design, clustered results and category filters
Home, work, favorite locations, and locations from upcoming Calendar events are displayed on the map
Displays where your car is parked via CarPlay or Bluetooth
Weather for the currently viewed area

Extensions

Make a reservation within Maps using extensions from participating reservations apps
Book a ride to a destination within Maps using extensions from participating ride service apps

Turn-by-turn navigation improvements

Search along route for gas stations, food, and coffee shops
Automatic view adjustment of the road ahead
Use pan and zoom during navigation
Option to avoid tolls and highways

Photos

Advanced face recognition designed with deep learning to automatically group similar faces together
Object and scene recognition to intelligently search for photos by what's in them using advanced computer vision that scans your library locally on device
Places album to see all your photos, videos and Live Photos on a map
Memories

Intelligently highlights forgotten events, trips, and people, and presents them in a beautiful collection
Memory movies automatically edited with theme music, titles, and cinematic transitions
Related memories make it easy to rediscover even more photos in your collection, based on location, time, people, scenes and objects
Easily share with family and friends

Brilliance control applies region-specific adjustments to brightness, highlights and contrast

Home

New Home app to securely manage and control HomeKit enabled accessories
Scenes to control groups of accessories with just a tap
Rich Notifications with quick actions to control accessories
Optionally share home access with family and friends
Remote access and automation of accessories with Apple TV or iPad

Apple Music

An all-new design for Apple Music brings greater clarity and simplicity to every aspect of the experience
Navigate your Library with an improved menu and see all of the Downloaded Music that you can play on your device while offline
See recommendations in For You that highlight mixes, playlists, albums, and Connect posts—selected for you based on the music and artists you love
Visit Browse to more easily see exclusive releases, find curated playlists, and discover the most important new releases—picked by our editors each week
Listen to Radio more easily—clearly see what's live on Beats 1, hear your favorite shows on-demand, or choose a curated station for any genre of music
Play music with an improved Now Playing experience—swipe up to view available lyrics and quickly see or edit songs that are coming up next

Apple News

An all-new design in For You adds bold typography, vibrant color, and distinct sections that make it easier to find stories on specific topics
See the most important stories of the day within Top Stories—updated by our editors throughout the day
Find the most popular stories right now within Trending Stories—selected based on what others are reading
See all of your stories grouped into easy-to-understand sections on the topics you follow or read
Discover the best and most interesting stories of the week within Featured Stories—selected by our editors
Share stories more easily—just tap the icon on any story to send it to a friend right from For You
Receive breaking news notifications from some of your most trusted sources
Subscribe to your favorite magazines and newspapers directly in News
New personalized Today View widget lets you keep up with the latest stories throughout the day

Experience

Raise to Wake automatically wakes the screen as you raise your iPhone
Rich notifications that support real time information, audio, photos and videos
Today view is redesigned and supports all new widgets for apps like Weather, Up Next, Maps, Stocks and more
Control Center is redesigned with easier to access controls including dedicated cards for music playback and Home
Expanded use of 3D Touch

Lock screen notifications to support an expanded view and access to quick actions
New quick actions for built in apps like Weather, Stocks, Reminders, Health, Home, FaceTime, iCloud Drive and Settings
Home Screen widgets
Control Center for access to quick actions for Flashlight, Timer, Calculator and Camera
Clear all in Notification Center

QuickType

New emoji, including gender diverse options to existing characters, single parent family variations, rainbow flag and beautiful redesigns of popular emoji
Contextual predictions for current location, recent addresses, contact information and calendar availability using deep neural network technology
Emoji predictions
Calendar events are intelligently populated using deep learning technology with information from your conversations in Mail and Messages
Multi-lingual typing now lets you type in two languages at once without having to switch keyboards
Rest & Type on iPad intelligently adapts to your unique typing patterns
Predictive typing now uses deep neural network technology for greater prediction accuracy

Phone

Voicemail transcription (beta)
Spam call alerts with spam call identification apps
Support for third party VoIP apps receiving calls on the Lock screen, including support for Call Waiting, Mute and Do Not Disturb

Other improvements

Apple Pay in Safari
View two pages at once using Split View in Safari on iPad
Notes collaboration lets you invite people to work on your notes together
Markup support in Messages, Photos and PDFs stored in Notes
Bedtime Alarm in the Clock app lets you set a regular sleep schedule and receive bedtime reminders
Health adds support for health records and organ donation (US Only)
Stabilization support for Live Photos for improved camera capture
Live Filters support when capturing Live Photos
iCloud Drive now supports Desktop and Documents folders from macOS
Live search results in Spotlight for Chinese and Japanese
Siri support for Spanish (Chile), Chinese (Cantonese – China), English (Ireland), English (South Africa)
Ling Wai and Kaiti Black document fonts for Chinese
Yu Kyokasho and Toppan Bunkyu fonts for Japanese
New definition dictionaries in Traditional Chinese and Danish and bilingual dictionaries in Dutch and Italian
New keyboard for Spanish (Latin America)

Accessibility

Magnifier now uses the camera on your iPhone or iPad like a digital magnifying glass for real-life objects
New range of display color filters to support different forms of color blindness or other vision challenges
VoiceOver adds a Pronunciation Editor to customize the way words are pronounced, additional voices, and support for multiple audio sources
Additional text highlighting options in Speak Screen and Speak Selection, as well as the ability to speak keyboard letters and predictive typing suggestions to support multi-modal learning
Switch control now lets you control iOS, macOS and tvOS all from the same iPhone or iPad, so you don't need to configure switches for the secondary device
Software TTY allows you to place and receive TTY calls without the need for traditional hardware teletypewriter accessories
iOS 10 is available right now as a free download. To see if your Apple device is eligible to receive the update and for detailed download instructions, see How to Download and Install iOS 10.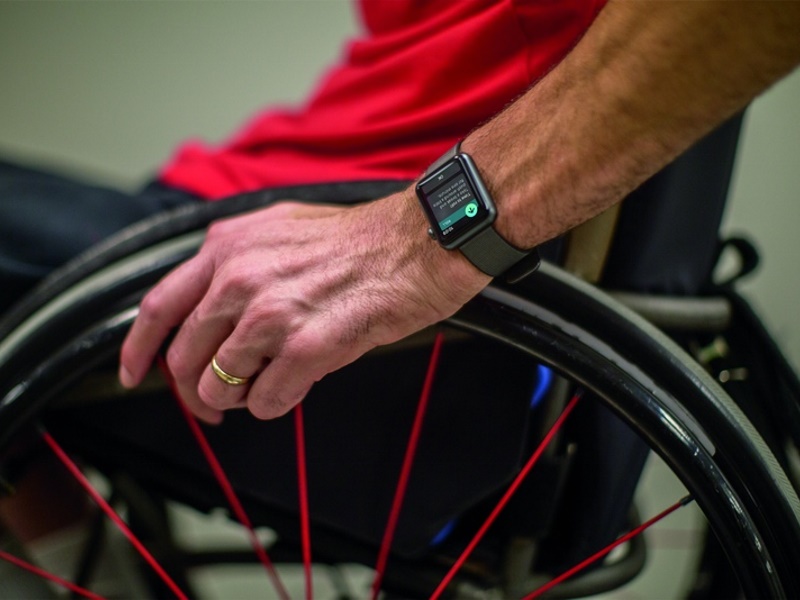 Next up is watchOS 3, the update that is most definitely the biggest software update to the Apple Watch platform. watchOS 3 brings noticeable speed improvements to a platform that many had termed slow, and introduces an all-new dock with "instant access" to apps. The update also brings new watch faces, new workouts, wheelchair use, breathe mode, and more. Here are the full release notes:
Performance and Navigation

Press the side button to access your favorite apps in the Dock
Apps in the Dock launch instantly with already updated information
Add up to 10 apps in the Dock, control music from Now Playing or launch your most recently used app
Swipe edge-to-edge to quickly switch your watch face
Swipe up from the bottom of your watch face to access important settings in Control Centre

Watch faces

New Minnie Mouse, Activity, and Numerals watch faces
Complications now available on Photo, Photo Album, Timelapse, and Motion
New complications including Workout, Music, and Messages
New Face Gallery in the Apple Watch app on iPhone to add and customize watch faces
Discover and add third party complications in the Face Gallery

Activity

Ability to share and compare your Activity rings
Rank alphabetically, or by progress towards Move goal, Exercise goal, steps or today's workouts
Automatic notifications when a friend completes their rings, finishes a workout, or earns an achievement
Customised smart replies for encouragement or smack talk
New Sharing tab in the Activity app on iPhone to view history

Workout

Quick Start for most commonly used workouts
Multiple metric view, customizable for each workout type
New gestures for pause, resume, and marking segments
Labels for "Other" workouts to keep track of Yoga, Pilates, Cross Training, and more
Auto-pause for running workouts
Siri support for pause, resume, and end workouts
Route maps with speed indicators for outdoor workouts

Wheelchair use

Activity rings optimized for wheelchair users
Accounts for varying speeds, terrains, and pushing techniques
Pushes contribute to all-day calorie goals
Time to roll notification and roll ring
New Outdoor Run Pace and Outdoor Walk Pace workouts

Breathe

New Breathe app to take a moment in your day for short deep breathing sessions
Calming visualization and haptic cues guide you while you inhale and exhale
Adjust session length and breaths per minute
Summary upon completion including heart rate
Time to breathe reminders
Weekly summary

Communication

Expressive Messaging

Full-screen effects to celebrate special moments
Tapback for quick replies to messages, links, and photos
Handwritten messages animate like ink on paper
Send recent built-in or third-party stickers
View secret messages with invisible ink

Scribble

Write words on the display and Apple Watch will convert the handwriting to text
Use the Digital Crown to scroll through predicted options
Available in English (US), Traditional Chinese, and Simplified Chinese

Reply options available in the Messages and Mail notification, including Digital Touch, emoji, and smart replies
New emoji, including gender diverse options to existing characters, single parent family variations, rainbow flag, and redesigns of popular emoji
Emergency SOS

Press and continue to hold the side button to call emergency services
Automatically notify SOS contacts and share your location
Display your Medical ID with information about medications, allergies, and medical conditions
Adjusts the emergency number to your current location

Home

New Home app to control HomeKit enabled accessories
Enable scenes created on your iPhone to control groups of accessories with just a tap
Control favorite accessories from your wrist, even remotely with Apple TV or iPad
Support for IP cameras to see live video in rich notifications and accessory controls

Other improvements

New Reminders app for managing scheduled reminders, grocery lists, and more
New Find My Friends app for viewing location of friends and family
Pay with Apple Pay within third party apps
Delete events and switch calendars in Calendar app
Support for FaceTime Audio calls directly from Apple Watch
Search for Settings in Apple Watch app on iPhone
Camera app controls for Flash, Live Photos, HDR, Zoom, Burst, and Front or Rear facing
Siri support for Spanish (Chile), Chinese (Cantonese – China), English (Ireland), English (South Africa)
Refer Apple's website for detailed instructions on how to update your Apple Watch to the latest OS.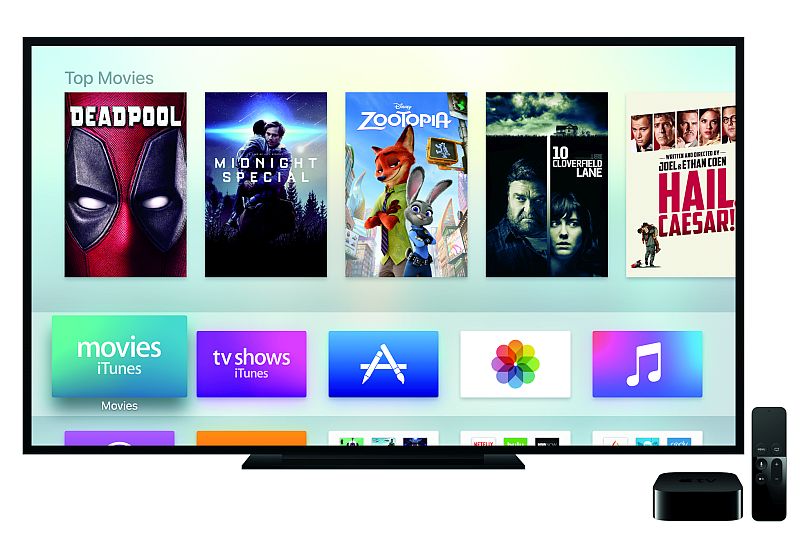 Finally, there's Apple TV, which has got an update of its own, bumping the software version to tvOS 10.0. The update brings a dark mode, improved Siri, and a bunch of other feature. The much vaunted single sign-on for all Apple TV apps showcased at WWDC hasn't rolled out just yet though.
Siri: Siri now understands Spanish in Mexico, Dutch in Netherlands, and Norwegian in Norway, and Swedish in Sweden.
Search with Siri: Ask Siri to find movies by topic or theme. For example, ask for spy movies or the best movies about football. This feature is available only in the United States.
Siri for Podcasts: To find what you're looking for, just include the word "podcast" in your Siri search.
Dictation: You can now use Dictation with Dutch, Norwegian, and Swedish system languages, no matter where you are in the world.
App Store: Automatically add apps that you purchased on your iOS device to your Apple TV. Just sign in to iTunes on your Apple TV with the same Apple ID that you use for iTunes on your iOS device. Then apps from your iOS device appear on your Apple TV Home screen.
Music: Experience a fresh, streamlined design that makes it easier than ever to find the music that you love.
Photos: Enjoy the new Memories feature, which highlights moments from your Photo Library in a lively presentation for the big screen.
HomeKit: From your Apple TV, ask Siri to turn off the living-room lights, change the temperature, and more. You can also use your Apple TV as a home hub. Then you can set up Automations or access your home remotely from the Home app on your iOS device or Apple Watch.
Appearance: You can change the look of your Apple TV. To make your Home screen and menus pop in bright or dim settings, choose a Light or Dark background Appearance.
Apple Remote Keyboard: With this feature, a keyboard appears on your iPhone, iPad, or iPod touch whenever you select a text field on your Apple TV. Then you can quickly enter text on your Apple TV using the keyboard on your iOS device.
Display Accommodations: Colour Filters can help you distinguish colours or read onscreen text.
["source-gadgets.ndtv"]