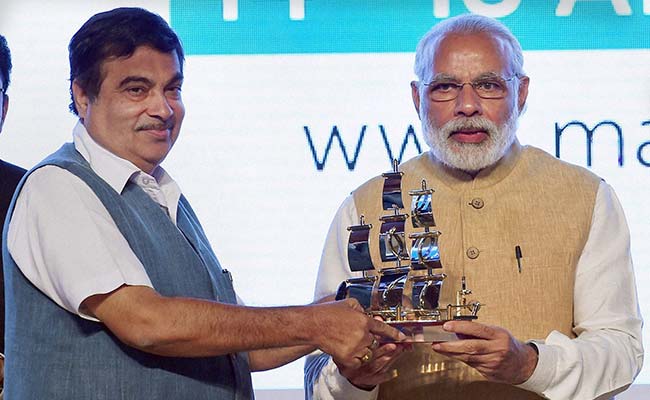 MUMBAI: 
Pitching for making the country's 7,500-km long coastline an "engine of growth", Prime Minister Narendra Modi today inaugurated the first Maritime India Summit 2016 and said India wants to mobilise
Rs.
1 lakh crore investment for development of ports.
Launching the summit in Mumbai, PM Modi, said "Our vision is to increase port capacity from 1,400 million tonnes to 3,000 million tonnes by 2025. We want to mobilise an investment of Rs. 1 lakh crore in the port sector to enable this growth."
India, according to PM Modi, plans to add five new ports to meet increasing demand of trade, which is expected to rise in line with the fast-growing Indian economy. New ports are also being developed by several coastal states of India.
He said that Indian shipping sector is ready for "a long haul" and called upon investors not to miss out on "the pleasant journey and great destination".
Paying tribute to Bhim Rao Amdedkar on his 125th birth anniversary, PM Modi said the architect of India's Constitution is also the architect of the country's water and river navigation policy.
Elaborating on the government's plans for the sector, PM Modi referred to the shipping ministry showcasing some 250 projects with investment opportunity in the maritime sector.
These projects include various infrastructure development opportunities in 12 major ports, projects in eight maritime states and other agencies, of which over 100 projects have been identified under the ambitious Sagarmala programme.
"With more than 14,000 kilometers of navigable inland waterways in the country, there is tremendous potential for development in this sector," he added.
["source-ndtv"]