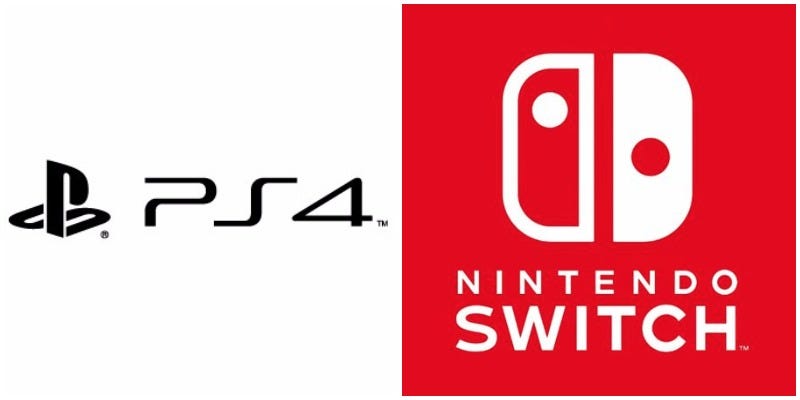 The Nintendo Switch has only been out since March. It's now June, and the console is clearly having one helluva run in Japan. Let's see how the Switch's Japanese sales numbers compare to another blockbuster console, the PS4.
This story was originally published on April 20, 2017. It has since been updated.
As Kotaku previously pointed out, Switch sales were on the up tick in March, nearly doubling during its fourth week out in Japan.
Via 2ch, here is how the Switch and PS4 sales compare during their first seven weeks on sale. (Note: The sales data is from Media Create. The character 週 means "week," and the characters 完売 means "sold out.")
As you can see, Switch sales are holding steady, with each shipment apparently selling out. In comparison, the PS4 sales were declining during the same window.
According to Hachima, website Game Sokuhou is also tracking Switch sales, comparing those figures to the PS4's sales numbers.
Here are both consoles' first sixteen weeks on sale in Japan. (In Japanese, this list also points out game releases, like Metal Gear Solid V: Ground Zeroes for the PS4, Mario Kart 8 Deluxe for the Switch, and Final Fantasy XIV for the PS4.)
The Switch has yet to settle in the six to eight thousand range.
These sale numbers are from Media Create. Dengeki Online uses numbers from ASCII Media Works instead, and according to their data, there were 43,850 Switch consoles sold during the most recent sales week. As Dengeki Online reports, that means in the Switch's sixteenth week on sale, it sold over one million total consoles in Japan.
Game Sokuhou also charted the PS4 and Switch sales numbers, which are represented by dots and included projected figures, which are represented by arrows.