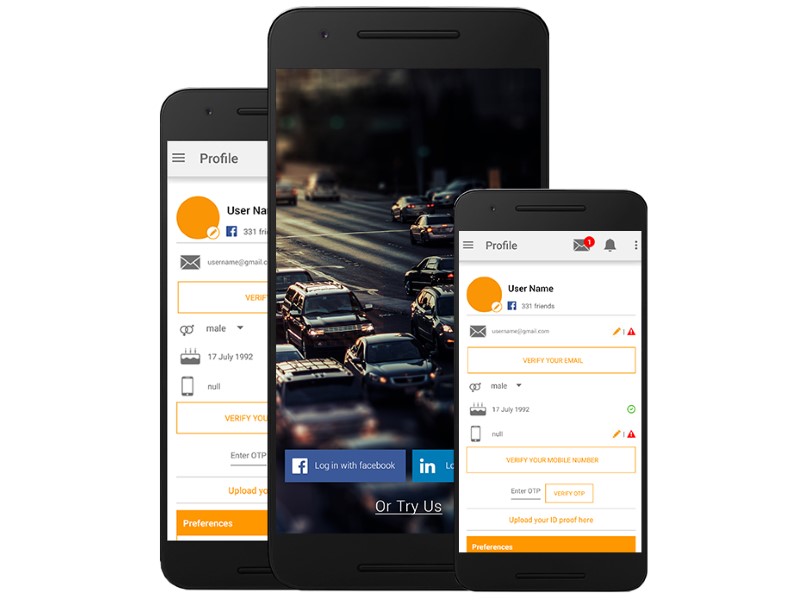 As the city gears up for the second innings of odd-even rule, startup iUnir has launched a mobile application to facilitate ride sharing on personal vehicles.
"There are about 1 crore seats that are estimated to be vacant in personal cars and bikes of people in Delhi. These can be utilised during odd and even scheme period. People opting for ride-share through iUnir need to only pay for cost of that ride," iUnir Co-founder Sandeep Kumar told PTI.
(Also see:  Odd-Even Rule: Startups Expand Scope, Offer Free Rides)
There are about 3 million four wheelers in Delhi and 6 million bikes offering at least 2 and 1 seat respectively which can be shared for commuting through this app, he said.
iUnir users can log in to the application using their Facebook or LinkedIn account so that they get to share ride with their contacts only.
"We have kept safety in mind. Facebook and Linkedin account login gives user access to ride with their contacts. Also, users need to update their photo id, verify mobile number and email to activate services of the app," Kumar said.
People sharing ride cannot make any profit, as making profit on personal vehicle is prohibited under Motor Vehicle Act, he said.
iUnir is targeting to have 1 million users in Delhi NCR and once it stabilises in the region, the company will expand service to Mumbai, Bengaluru, Chandigarh, Hyderabad, and Pune to target office going commuters.
["source-ndtv"]