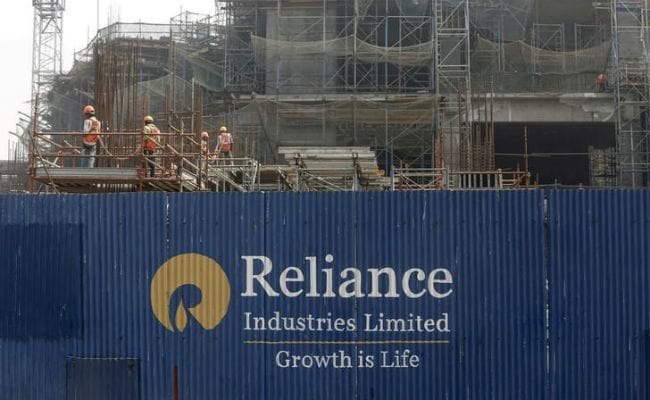 New Delhi: A penalty of $1.55 billion slapped by the government on Reliance Industries for producing Oil and Natural Gas Corporation's natural gas is "grossly exaggerated", brokerage firms said on Monday.
Citi Research said it had expected that Reliance Industries' liability should be limited to the net cumulative EBIT earned by it from the disputed volumes, which it had estimated at Rs 1,600 crore ($0.25 billion).
"This is far lower than the $1.55 billion imposed by the government… This effectively almost equals the total revenues earned from the sale of these gas volumes (i.e. without allowing opex and capex to be deducted).
"Even without getting into the merits & justification of the government's action, the calculation itself in our view appears flawed and the resultant penalty appears grossly exaggerated," it said in a note.
Stating that the decision lacks commercial justification, HSBC said Reliance Industries and its partners had just about managed to achieve a payback of its expenditure in the KG-D6 block in 2015-16, 15 years after first expenditure and seven years after first revenue from the block.
"Taking the time value of money into account, the present value of all expenditure exceeds the present value of all revenue from the block. Therefore, no case of a windfall gain can be made out, in our view. In fact, there is no profit from the block in present value terms, either," it said.
Citi said the move has "undoes some of the good work" done by the government in the oil and gas sector, adding that "more pertinently for the sector, this action arguably does not bode well for the government's aim of attracting investments into E&P through initiatives such as the Hydrocarbon Exploration Licensing Policy, discovered small field policy".
It said most planned future upstream investments in India are currently limited to state-owned ONGC, with being "understandably slow" in recent years in taking any major investment decisions.
"And such actions do not set a good precedent for attracting either private players or global majors, both of which are already conspicuous by their absence in Indian upstream," it added.
HSBC said that as per the provision of the underlying production sharing contract (PSC) for New Exploration Licensing Policy round blocks (NELP rounds), a party interested in jointly developing a shared oil and gas reservoir may approach the government for that purpose.
"It does not put the onus on any party to necessarily seek joint development. In the present case, instead of seeking joint development, ONGC filed a suit seeking damages for unfair gains by RIL," it said.
Migration of oil and gas is a natural phenomenon that happens continuously within reservoirs wherever a porous and permeable path is available.
"We believe the penalty imposed on RIL presupposes that joint development is mandatory in all cases where there is any form of connectivity between contiguous blocks. However, that conclusion is neither an international petroleum industry standard nor part of the underlying PSC, in our view," HSBC added.
The government had on November 3 slapped a $1.55 billion penalty on Reliance Industries and its partners BP plc of the UK and Niko Resources of Canada for producing ONGC's share of natural gas in the Krishna Godavari basin.
RIL in its media statement said it plans to issue an arbitration notice to the government. The company said it proposes to invoke the dispute resolution mechanism in the production sharing contract (PSC).
"RIL remains convinced of being able to fully justify and vindicate its position that the government's claim is not sustainable. The contractor's liability has not been established by any process known to law and the quantification of the purported claim is without any basis and arbitrary," it said.
["source-ndtv"]