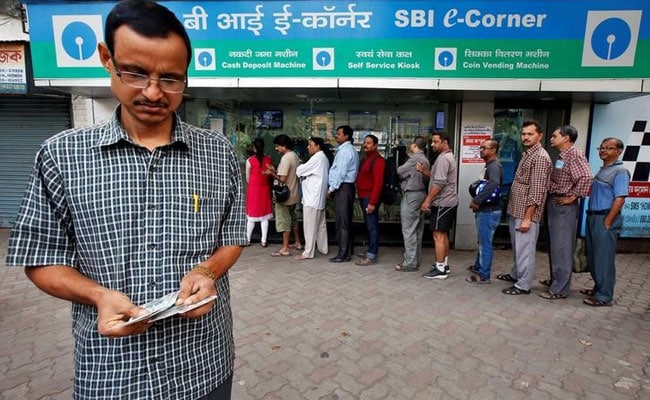 New Delhi: To tap opportunities arising out of limited cash supply following demonetisation, SBI Cards will soon launch credit cards aimed at the lower income group who have the capacity to pay but don't have cards, besides quickening card delivery period to 2-3 days.
"From the issuer side, what we can do is acquire more people and acquire faster. Another thing that we are launching is for the lower strata of society who do not have credit worthiness to get card. We understand that each bank account has some money, so we can give them secured card, even if they don't have any credit history.
"Say for example, card with limit of Rs. 25,000 against the security of bank deposit can be given to anyone," SBI Cards & Payment Services (SBI Cards) Chief Executive Vijay Jasuja told PTI.
The problem is not that these people don't have money to spend, but they don't have cards to use, Jasuja said, adding SBI Cards will offer them secured cards in about two-three months.
After government's decision to ban old banknotes of Rs. 500 and Rs. 1,000, SBI Cards has been witnessing a surge in card usage and expects to add 20-25 per cent more customers.
"Since this move (demonetisation), there is a surge in the usage of cards both in terms of number of transactions and volume. Our plan was to grow by 900,000 to 100,000 cards in one year but with this change, it will be extra by at least 20-25 per cent new set of customers," he said.
SBI Cards is also planning to offer existing card holders additional benefits apart from points that they earn on purchases.
"So when you are developing a culture of using cards, the user gets something apart from convenience, that is over and above reward points. So these benefits are more in credit cards as comapred to other cards. We are working on added benefits for existing customers for more card usage," he said.
However, Jasuja is of the view that it will take about a year for normality to return post demonetisation as infrastru- ture like Point of Sale (PoS) terminals' acceptance, manufacturing capacity and regulations are time consuming. Pointing at the changing needs of the people, Jasuja said
the company is now getting calls from customers to re-activate the cards which had become dormant.
"There is large number of customers who are inactive, so now we are getting calls from them pro-actively from their side for activation of the cards. We have also very aggressively launched the scheme to go back to inactive customers for activation of cards and the results are quite
encouraging," he said.
He further said the company's strategy is now that people should be able to get cards in a relatively hassle-free manner and that more and more people should be covered.
He also said that the company has simplified card acquisition process and is planning to reduce the income cut-off criteria for giving credit cards to potential customers.
Jasuja said that even Jan Dhan account holders can be potential customers.
SBI Cards is also in the process of speeding up customer acquisition process by reducing the delivery period so that more and more people are added to the network.
"Today, the delivery time is 9-11 days, what we are doing is trying to reduce it to 2-3 days, that is the minimum," said the official.
The company will also deploy more people on the field who  will be present in all prominent markets and malls so that if anyone wants a card, the team can talk to such people, accept their application, document and quicken the period of processing and delivery.
With less encouragement for cash transaction post demonetisation, Jasuja is of the view that there will be major shift in consumers' spending behaviour.
"The kind of people who use credit cards are already using cards, but may be, they spend 20 per cent by card and 80 per cent by cash. That component will shift. Now, they will spend 90 per cent on card and 10 per cent in cash," he said further.
["source-ndtv"]