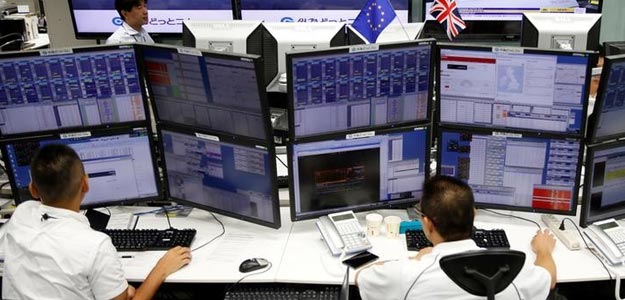 New Delhi: Belying earlier speculation, market benchmark Sensex has gained almost 3.5 per cent in one month after RBI Governor Raghuram Rajan's decision against a second term, a report said on Tuesday.
The Sensex has risen from 26,867 on June 20 to 27,803 on July 22, reflecting a gain of 3.48 per cent.
"Of course, one month is too short a time to jump to any conclusion. At the same time, it would be difficult to conclude that any longer term changes, positive or negative, can be attributed to one specific event," Centrum Wealth Research said in a report titled 'India – Changes post Rexit'.
"India has grown to be one of the top ten economies in the world with a GDP of around USD 2 trillion. In this journey, it has built its own systems and processes, which will always be affected by multiple factors.
"However, it would be amateurish to assume that any one single factor can significantly affect India's fortunes either way," it said.
The report said that Rajan was lauded for his efforts to reduce the extreme volatility in rupee. "But, the forex market showed a very mature reaction to the exit. So, rupee which was at 67.32/dollar on June 20, 2016 is currently at 67/dollar," the report added.
The BSE bank index has also gained over 5 per cent post Rexit announcement.
Centrum said that the 10-year yields have moved down sharply from 7.50 per cent on June 20, 2016 to the current 7.25 per cent.
"Raghuram Rajan was extremely popular in the FII community. There were talks of big FII outflows if he were to exit. But, numbers suggest otherwise," it added.
FIIs invested Rs 7,863 crore in the Indian equity market, while they infused Rs 1,966 crore in the debt market.
"FII investments in government securities, which went through a slowdown in the first few days after Rajan's exit announcement, also stabilised in July," according to the report.
Overseas investors have invested Rs 2,768 crore in G-Secs in the period between June 20-July 22.
["source-ndtv"]