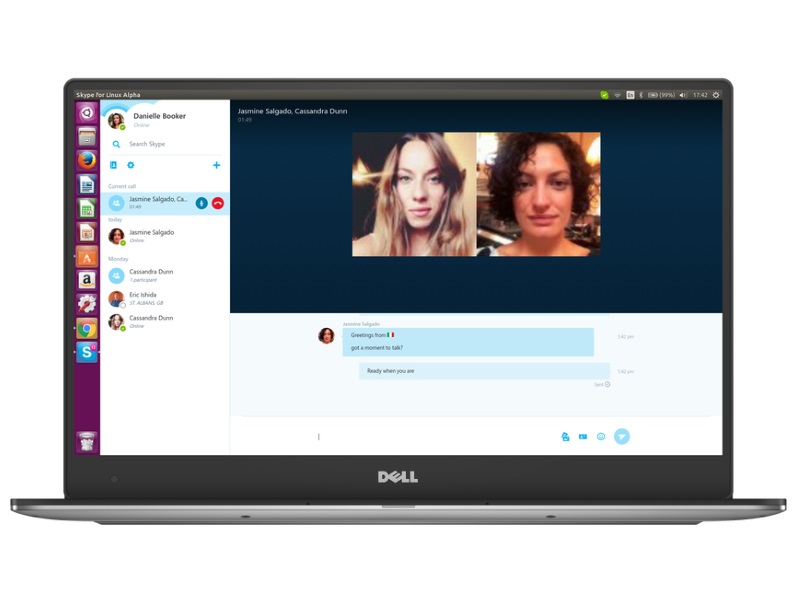 Microsoft's Skype on Wednesday announced a new client for Linux with an updated user interface and one that allows you to share files, photos, and videos, as well as send a wide range of new emoticons. Skype already had a client for Linux but instead of providing an update to the dated client, it decided to release a separate client with updated features.
The new client, Skype for Linux Alpha, as its name suggests is in initial stages and does not work as a "fully functional Skype client yet," Skype said in its blog.
Skype has mentioned on its blog that with its latest client, which is based on its next generation calling architecture, you will be able to call other users with latest versions of Skype on Windows, macOS, iOS and Android, but you won't be able to make or receive calls to and from the previous versions of Skype for Linux.
The company has asked its Linux users to use the client and provide feedback so that it can prioritise the client's features accordingly. It has said that feedback will help it improve call connections and reliability.
Finally, Microsoft also announced that Chrome OS and Linux users can now make voice calls (both one-to-one and group) using the Chrome browser and Skype for Web. The capability was discovered last week before an official announcement by Microsoft.
Microsoft also added that video calling and calls to landlines and mobiles are coming soon to Chrome browsers in Linux and Chrome OS machines.
["source-gadgets.ndtv"]