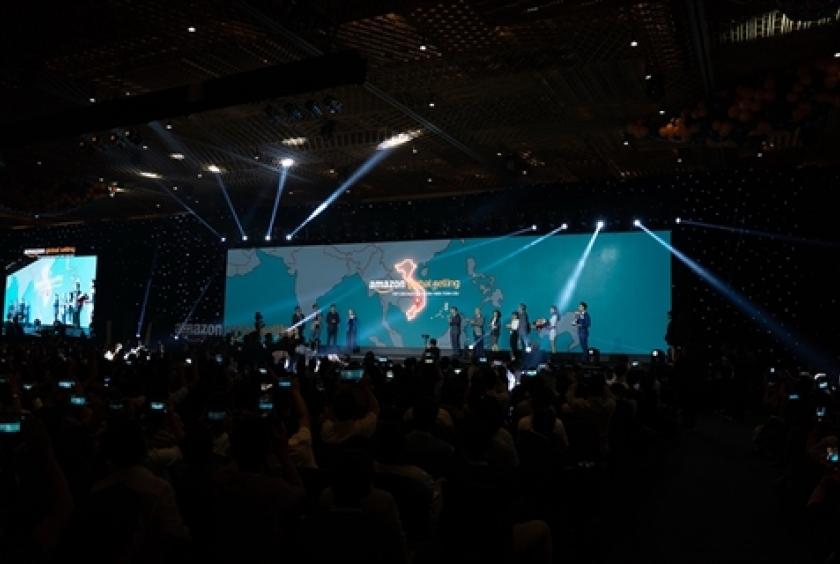 Global e-commerce company Amazon Global Selling announced on Wednesday that it would further enhance awareness of online exports and expand to more regions in Viet Nam next year.
At the company's first Cross-border E-commerce Summit in HCM City on Wednesday, which attracted over 2,000 sellers, Amazon said it would organise more offline educational workshops and work closer with partners to drive awareness.
Its other strategies include providing more services and tools, expanding to new marketplaces and building service partner networks.
It introduced Amazon Advertising to the Vietnamese sellers.
The company also plans to launch Amazon Singapore, one more international marketplace that will be available to Vietnamese sellers in addition to Amazon.com.
The company will identify and build a service partner network to help sellers efficiently explore global opportunities.
Bernard Tay, head of Amazon Global Selling South East Asia, Australia, New Zealand, and country leader, Amazon.sg seller services, said: "Viet Nam is a country with good potential for cross-border e-commerce development. It has advantages in manufacturing, a lot of young talent and a strong online community.
"Amazon Global Selling is a trusted and thriving channel to connect local sellers. With Amazon Global Selling team in Viet Nam, we will provide localised support to Vietnamese selling partners throughout their journey to sell on Amazon."
The company signed a memorandum of understanding with the Ministry of Industry and Trade's Vietrade to collaborate for exporting via e-commerce, building Vietnamese e-commerce brands with Amazon, developing Vietnamese human resources in e-commerce, and modelling store and policy collaboration.
Amazon has also tied up with the T&T Group and SHB, and the three will work with the Government to help SMEs expand their business, thereby promoting exports. — VNS
["source=elevenmyanmar"]