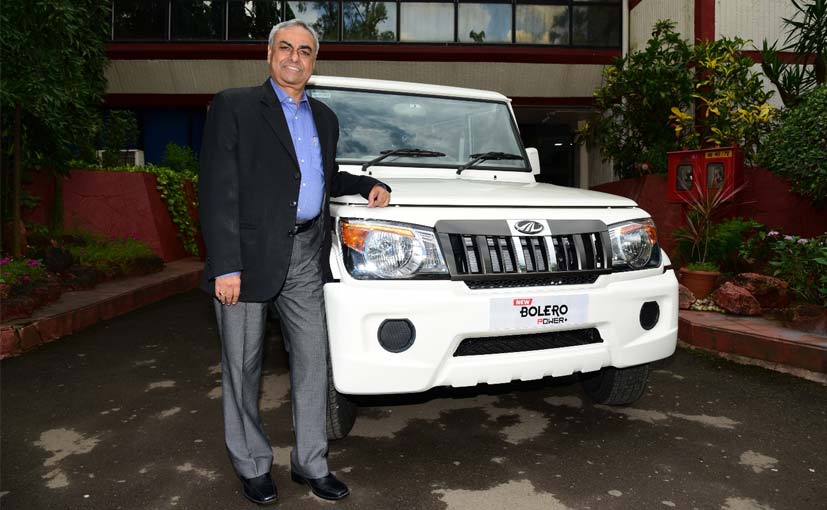 The country's leading utility vehicle manufacturer Mahindra and Mahindra has announced that it will be increasing priced across its model range in India from January 2017. The home-grown auto major plans to hike prices of its vehicles by up to Rs 26,500 as the company looks to partially offset rising input costs.
Announcing the price hike Pravin Shah the Chief Executive Officer Auto Division, Mahindra and Mahindra, said, "We plan to increase prices of our passenger and commercial vehicles in the range of 0.5 to 1.1 per cent from next month. Prices of passenger vehicles would go up in the range of Rs 3,000 to Rs 26,500 depending upon the model."
The ex-showroom prices of its small commercial vehicles (up to 3.5 tonnes) would also increase in the range of ₹ 1,500 to ₹ 6,000 from January, he added. Justifying the reasons for the price hike, he said that input costs have been soaring due to the escalation of prices of various materials including precious metals. "Besides, the cost of fuel has also gone up leading to the increase in freight costs. Also, there has been an impact of changing regulatory requirements," Shah added.
ssangyong rexton
The Ssangyong Rexton
Currently, Mahindra and Mahindra sells a wide range of passenger vehicles ranging from its entry-level compact car – the KUV100 to the premium SUV XUV500. The carmaker also sells the Rexton SUV, retailed by its subsidiary Ssangyong. All the models, including the Ssangyong Rexton, are priced between ₹ 4.58 lakh to around ₹ 24.86 lakh (ex-showroom Delhi). It also markets a range of small commercial vehicles, including three-wheelers and LCVs like Alfa and Imperio priced between ₹ 1.76 lakh and Rs 7.35 lakh (ex-showroom Mumbai).
As you might already know, Mahindra and Mahindra is not the first carmaker in India to announce a price hike this month. In fact, other car manufacturers have already announced hikes in prices from January to offset higher input costs and the adverse impact of foreign exchange fluctuations. Tata Motors announced its plan to increase car prices from ₹ 5,000 up to ₹ 25,000, while Nissan will hike prices by up to ₹ 30,000. Fellow Japanese auto major, Toyota and German auto giant Volkswagen both will increase prices of their model range by up to 3 per cent, whereas, Hyundai India will increase car prices by up to ₹ 1 Lakh. Rival Honda Cars India will also increase car prices 3 percent, while GM's Chevrolet India has announced a price hike of approximately ₹ 30,000. Luxury car market leader Mercedes-Benz will increase car prices by up to 2 per cent. Among Two-wheeler manufacturers, Bajaj Auto has also announced a hike in prices of its bikes by up to ₹ 1,500 from next month.
["source-ndtv"]