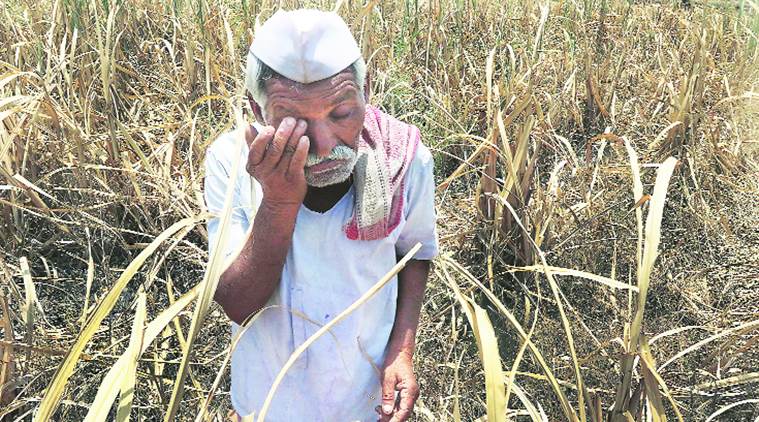 Amazingly, economists and bankers do ten to know more than just a little bit about economics and banking. It's therefore worth us all at least listening when economists and bankers have something to say when the politicians decide to do something about economics and banking. As with these events over waivers of farm loans in India. Of course, there have been elections in important states and where the majority of people with the vote are farmers with loans then there's great political capital to be made from telling them all that they needn't pay back those loans.
Yet we do also have that slight problem of moral hazard. If people think that a loan won't have to be repaid then they're really rather likely to take out a loan. Further, if people see those who just cannot repay a loan getting them forgiven then there will be agitation for those who can repay not to have to. Which is indeed exactly what we're seeing as this very good piece details:
The write-off of farm loans in Uttar Pradesh and Maharashtra seems to be encouraging farmers in other states to stop paying back their farm loans to make sure that they will get the benefits of any farm loan waiver program in their state. This has led to a sharp increase in farm loan defaults for Indian banks.
That's really not what we would like to see happening. That those who really cannot repay because of the vagaries of the weather, family disaster, an invasion of elephants, that's all fair enough. But the mass write off of loans does indeed create this moral hazard:
In other words, they warned that waivers would encourage farmers to take more and more loans and not pay them back even when they can, expecting that their liabilities will be waived off.
Increasing default rates also make it waivers more likely. Typically, governments will waive off loans only if and when default rates are high, and not if most loans are being repaid on time.
Going by numbers from the Reserve Bank of India, some of the expert predictions are coming true.
As I say, it's a good piece, they've got that second order effect right too. Waivers do tend to happen when default rates are high, but default rates will rise when people think a waiver is going to be possible. This acts very much like a bank run, the original trickle becomes the flood which causes the problem itself.
The answer here is, and it's a harsh one, is that it much be painful to gain access to a loan waiver. Sure, debts that cannot be repaid will not be repaid, this is true of individuals and of sovereign nations. But just letting people off causes those problems above. Thus we have such things as bankruptcy to concentrate minds. If you really cannot repay your debts then fine, we'll wipe the slate clean, you can go on about your life without being encumbered by what you cannot repay. And the banker or capitalist who lent to you loses their money, oh dear, how sad. But we do need the evidence that you cannot repay and that's what bankruptcy really is. An examination of that state. Further, what resources can be recouped for the lender should be. No, not because this is necessarily fair but because we do indeed want it to be painful not to repay debts.
As the economists and bankers warned, India's farm loan waivers are creating moral hazard and storing up problems for the future.
Source:-Forbes