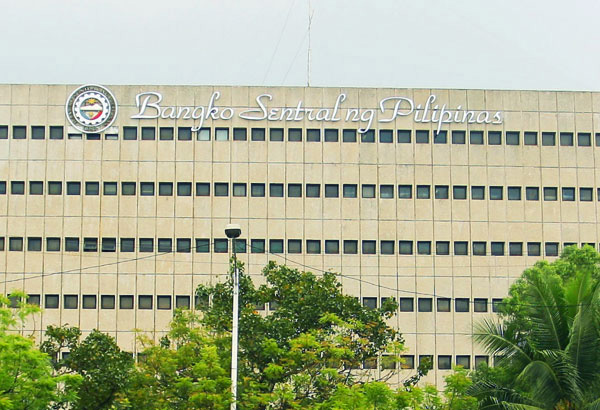 MANILA, Philippines — Soured or non-performing loans of big banks climbed anew in October, rising 9.4 percent to P107.69 billion from P98.42 billion in the same period last year amid the industry's rising loan portfolio, data from the Bangko Sentral ng Pilipinas (BSP) showed.
A loan that is non-performing is in default or close to being in default if the debtor has not made his or her scheduled payment for at least 30 days.
The total loan portfolio of universal and commercial banks grew at a faster rate of 17 percent to P7.36 trillion as of end-October from P6.29 trillion in end-October last year.
This translated to a lower gross non-performing loan (NPL) ratio of 1.46 percent in end-October from a year-ago level of 1.56 percent.
The BSP said the latest NPL figures indicate the continued adherence to high credit underwriting standards of universal and commercial banks.
Despite keeping NPL levels low, major banks continued to allocate substantial reserves for potential credit losses to P144.94 billion or 1.97 percent of total portfolio in end-October from last year's P133.05 billion or 2.11 percent of the total.
The BSP pointed out the gross NPL of big banks also remained manageable across economic sectors as seen in financial and insurance activities, real estate, manufacturing, wholesale and retail trade and electricity, gas, steam and air-conditioning supply.
Latest data from the BSP showed the industry's credit growth eased to 19.9 percent in October from 21.1 percent in September after rising for four straight months, prompting debt watchers and economists to flag possible overheating of the Philippine economy.
Loans for production activities extended by banks went up 18.7 percent to P6.01 trillion in end-October from P5.06 trillion in end-October last year. This was slower than the 20.7 percent growth recorded in September but still accounted for 88.3 percent of the loans disbursed by the banking sector.
Credit disbursed to the real estate sector increased 16 percent to P1.17 trillion while lending to the wholesale and retail trade as well as repair of motor vehicles and motorcycles grew faster at 19.9 percent to P924.56 billion.
["Source-philstar"]