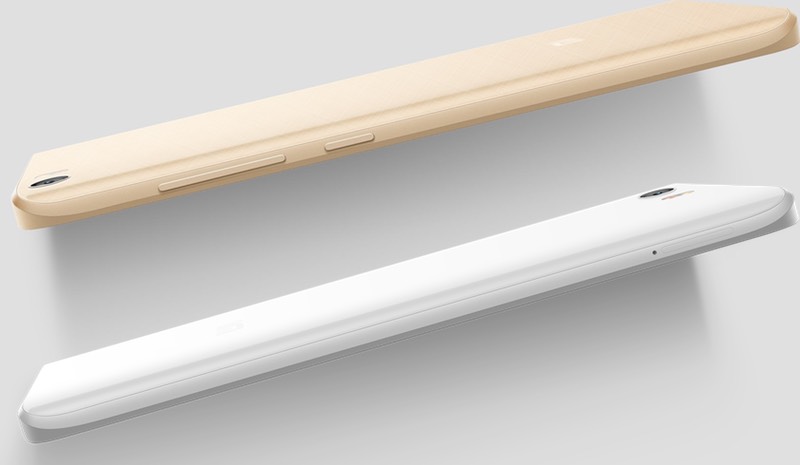 The day one of the Amazon Great Indian Sale was blockbuster by all accounts. Amazon India released a statement on Monday evening that it was the "biggest day ever" for the company that officially entered the country a little over three years ago.
Amazon released the list of highest selling products on day one of the Great Indian Sale, and interestingly, it includes some products that were being sold at MRP, which underlines our belief that these big shopping festivals are more about signup up new users rather than offering killer deals to regular online shoppers.
The best selling products on the first day of the sale in the mobile and electronics category include the Xiaomi Redmi Note 3, the Moto G4 Plus, the Samsung Galaxy On7 Pro, the JBL GO Bluetooth speaker, the Noble Skiodo 48-inches full-HD LED TV, and Panasonic TH 32 inches HD Ready LED TV.
The Xbox One didn't make it to our top picks from Amazon Great Indian Sale day 1 because a successor is already out, Kinect is dead, and the unit hasn't yet received a price cut in India to bring it at par with other markets, but that didn't stop the likes of Halo: The Master Chief Collection and Assassin's Creed: Unity, Assassin's Creed: Black Flag & Dance Central Spotlight bundles with Kinect available at Rs. 29,999 from increasing Amazon's Xbox sales by 25 times on Monday. What do we know, right? McAfee software available starting at Rs. 99 saw a similar surge, according to Amazon India.
So what does the day two bring? If you are looking for great deals on mobiles, there's some good news and some bad news. The bad news is there aren't a whole lot of new deals going live today. The good news is that all of our top picks from yesterday in the mobiles category are still live, so you still have time to grab them. Here are some of our other picks from Day 2:
Amazon Kindle ebook readers
Here's another set of deals that'll be live for the duration of the sale. Amazon is offering discounts on its Kindle range of ebook readers, including the All New Kindle at Rs. 4,999, a fantastic price for anyone looking to buy their first e-book reader. If you have a little bit more to splurge, you can consider the Kindle Paperwhite with built-in light, which comes in Wi-Fi and 3G variants, both of which are available at a discount of Rs. 2,000. That isn't the lowest price we've seen on these Paperwhite models, but a good deal if you need to buy one right now.
Sennheiser HD 598 SE
The Sennheiser HD598 is a classic among headphone enthusiasts, thanks to its open-backed design and audiophile-grade sound. Ordinarily more expensive, the headphones are available at a lower-than-usual price of Rs. 7,999 until 4pm today or the availability of stocks.
AmazonBasics On-Ear Headphones
If you are on a much tighter budget, you may want to consider the AmazonBasics HP01_v2 On-Ear Headphone that are available at Rs. 899, a discount of nearly 50 percent compared to their MRP. AmazonBasics is Amazon's own brand known for producing solid, value-for-money accessories. Kids version of the earphones is also available at the same price.
UE Boom (deal goes live at 4pm on Tuesday)
One of the better Bluetooth speakers out there is available at a sub-Rs. 10,000 price point. The Logitech UE Boom comes with water and stain resistance as well as a claimed battery life of 15 hours. Yes, a successor is out already, but at UE Boom is still worth considering at Rs. 9,599.
Xiaomi Mi 5
The Xiaomi Mi 5 (Review) is one of the best all-around smartphones you can buy right now, and Amazon is offering the black and white variants of smartphone at a discount of Rs. 2,000. That may not be a big amount, but if you are already in the market for a Mi 5, this is a good time to pick one up.
Obi Worldphone SF1
It's a phone that most of our readers would be familiar with, and it's going at a great price right now. The 16GB variant of the phone is available at Rs. 7,999, while the 32GB variant is going at Rs. 9,999. In our review the Obi Worldphone SF1 scored high on design, battery life, though the camera performance could've been better.
Samsung On7 Pro
Samsung has again become a contender in the budget smartphone space and it's thanks to products like the On7 Pro. Launched in October last year, the smartphone is available as part of the Amazon Great India Sale 2016 in gold and black at Rs. 10,190.
Teewe 2
The Teewe 2 (Review) is one of our favourite home-grown media streamers, and a pretty decent alterantive to Google's Chromecast. It's available right now at Rs. 1,499.
Logitech accessories
Logitech is one of the preferred names when it comes to accessories and there are decent deals going around on a bunch of them. Our picks include the Logitech B170 Wireless Mouse at Rs. 549, the Logitech Bluetooth Audio Receiver at Rs. 1,499, the Logitech Type Plus Protective case with Integrated Keyboard for iPad Air 2 at Rs. 2,999, and Logitech C270h HD Webcam and Stereo Headset at Rs. 1,249.
Jawbone activity trackers
Many popular of Jawbone activity trackers are discounted by 25 percent as part of the Amazon Great Indian Sale.
Sanyo IPS TVs with A+ grade panel
Sanyo is offering two good deals on TVs with A+ grade IPS panels and 178 degree viewing angle, along with HDMI*2, USB*2, PC*1, AV*2, RF*1 ports. The 49-inch model is going at Rs. 34,990, while the 43-inch model is available at Rs. 24,990, making them good bang for the buck.
Other AmazonBasics accessories
As you would expect, there are deals on Amazon's own range of AmazonBasics accessories. If you've had your eye on certain laptop or tablet sleeves, or some other cables, this might be a good time to check them out.
Other mobiles
There are deals on plenty of other mobiles like the Acer Liquid Jade, Blu Win HD LTE, Micromax Canvas Win W121, Canvas 2 Colours, Canvas Nitro 2, Phicomm Passion 660, and Samsung Galaxy Note Edge. Do note that most of these phones are rather dated at this point, and may not represent the best bang for your buck. But if you are in the market for these specific models for some reason, this information might come in useful.
["source-ndtv"]