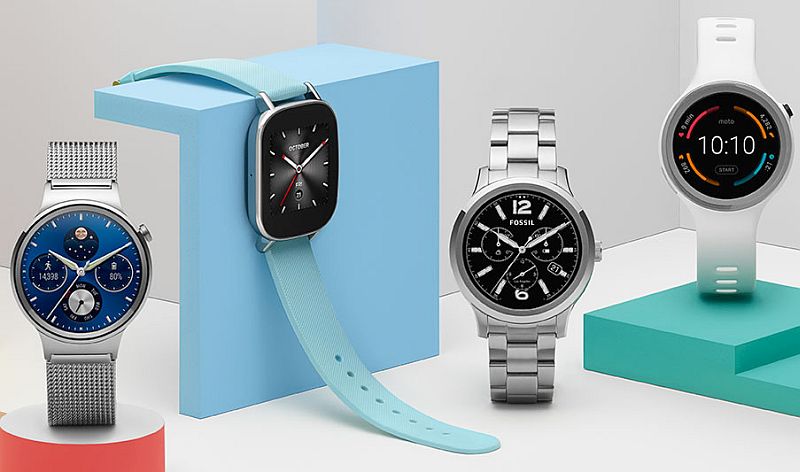 Google's Android Wear smartwatch app is receiving a update that will kill the 'Together' feature. To recall, the 'Together' feature was a way users were able to communicate watch-to-watch and was claimed to take cues from Apple Watch's Digital Touch functionality. In Android Wear, users were able to send messages, stickers, emojis, and doodles to each other using the 'Together' feature.
Google explains that the 'Together' feature is being shut down because most of the features now exist in the latest Android Wear 2.0 platform. According to Google, it will stop working on September 30.
After the update to the official Android Wear app, it shows a popup notification that explains why Google is shutting down the feature. It reads, "With the release of Android Wear 2.0, many of the best features of Together will be integrated directly into the platform so you can connect with more people using your favourite messaging services. In addition to emoji, you'll be able to use Smart Reply keyboard, or handwriting on the watch screen. You'll also be able to customize a number of different watch faces with useful data from your favourite apps. Thanks for using Together. We have had some great feedback and used this to make Android Wear 2.0 the best way to stay connected with the people you care about most." The popup notification screenshot was first shared by Android Police.
Last month, Google started rolling out the second developer preview of Android Wear 2.0, bringing new functionalities and bug fixes. The preview introduced the option of standalone apps, input methods, a new notification design, and an API for "complications". The latest developer preview brought features such as wrist gestures for developers – thus extending the functionality to third-party apps. The wrist gestures have been available to users since last year and they allowed scrolling through the notification stream via wrist gestures. Google recently opened this system to developers to use within their apps.
["source-gadgets.ndtv"]