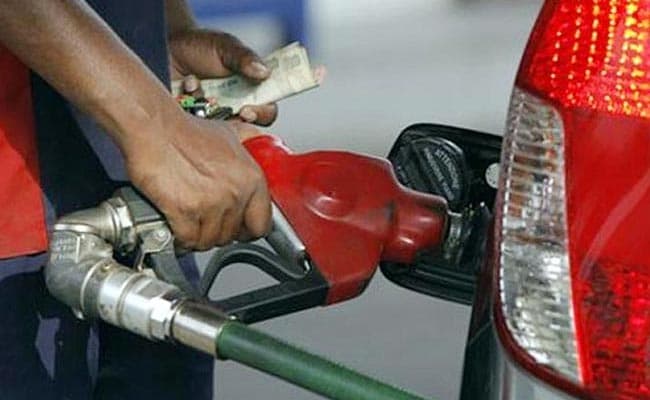 Global oil majors BP Plc and Rosneft PJSC are eyeing a piece of India's $117 billion retail market for fossil fuels, threatening to shake up government-owned companies that have faced little competition for a decade.
BP has already secured licenses to open as many as 3,500 fuel stations in the world's second most-populous nation. Rosneft gained access to about 2,700 pumps through last month's acquisition of Essar Oil Ltd., which has plans to add 2,600 more outlets. Along with Reliance Industries Ltd. and Royal Dutch Shell Plc, the private players will try to chip away at the dominant position of three state-owned enterprises that control 90 percent of market volume.
"Competition is expected to intensify with the entry and expansion of private players and multinational companies," said Rahul Prithiani, a Mumbai-based director at CRISIL, a unit of S&P Global Ratings. Private players and multinational companies are expected to increase their market share though government companies will probably still dominate given their vast network of fuel retailing stations, he said.
Retail sales have become more viable for private-sector refiners ever since Prime Minister Narendra Modi's government scrapped diesel-price controls two years ago. Pricing freedom coupled with record oil consumption as the number of trucks, cars and motorbikes multiply is helping India stand out as a country that global oil majors can't ignore.
The Paris-based International Energy Agency predicts India will be the world's fastest-growing oil consuming nation through 2040.
"This sort of growth they will not get anywhere," said Lalit Kumar Gupta, chief executive officer of Essar Oil. "Europe is virtually saturated, there is hardly any growth. U.S. there is tough competition. India is the only country which is growing and which is growing by a big number and they feel there is scope."
Companies including Saudi Aramco and France's Total SA have shown an interest in India, while existing players such as Shell are planning to expand their footprint, Oil Minister Dharmendra Pradhan said in June, flagging further reforms in the oil and gas sector. More fuel retailers will increase competition and benefit consumers, he said.
This is India's second attempt at deregulation. Billionaire Mukesh Ambani-owned Reliance Industries had captured 14 percent of retail diesel sales and 7 percent of gasoline sales in 2006, after the government deregulated prices more than a decade back. The company had to close down pumps after price caps were re-introduced.
The October 2014 deregulation is an opportunity for Reliance Industries to re-enter the retail market and ramp up volumes, according to the company's latest annual report. "RIL plans to launch aggressive customer acquisition programs to quickly regain targeted market share," it said.
Reliance Industries has re-secured over 4.5 percent of sales to bulk users of diesel, such as railways and state-operated bus services, the company said. It has opened about 1,100 stations so far, with plans to increase the number to 1,400 by March.
Rising Consumption
India's fuel demand grew 11 percent in the year ended March 31, the fastest pace in records going back to fiscal 2001. Consumption expanded 8 percent in the first half of the financial year that started April 1, according to the oil ministry's Petroleum Planning and Analysis Cell.
"BP sees a strong future for transportation fuels in India," the British oil major said in an e-mailed statement last week. "We are keen to be involved in this market and contribute to its development."
Still, private players have a long battle on their hands given the dominating position of the three government-owned companies, Indian Oil Corp., Bharat Petroleum Corp. and Hindustan Petroleum Corp., which together operate almost 53,000 fuel stations in India.
"If we compare with 10 years ago when private players had come, since then the state-run oil marketing companies are much better prepared," said Sanjiv Singh, head of refineries at Indian Oil, the country's biggest fuel retailer. "It will definitely bring in efficiency. The challenge before us is that while private players target the very-prime market, our commitment is to feed the total market."
International companies may first make a dent in the large-scale industrial and commercial market, since public-sector companies have established themselves at prime locations for fuel pumps, Vikas Halan, vice president at Moody's Investors Service, said by phone.
"That's where the competition heats up with the foreign players," he said.
["source-ndtv"]