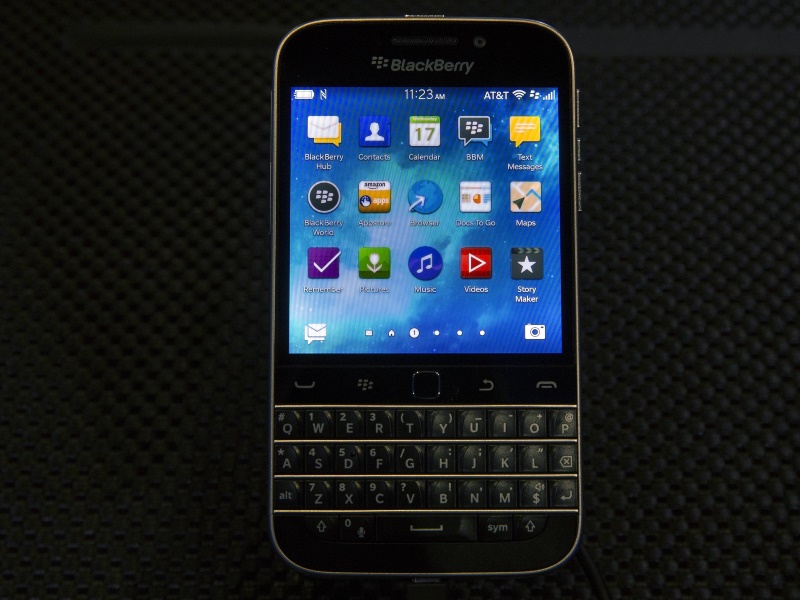 BlackBerry said Tuesday that it will stop making its Classic smartphone, less than two years after launching it with much fanfare.
Ralph Pini, the company's chief operating officer and general manager for devices, said the Classic has long surpassed the average lifespan for a smartphone in today's market.
"We are ready for change so we can give our customers something better," said Pini in a company blog post.
Pini says that the Waterloo, Ontario-based firm will now focus on updating its smartphone lineup.
The BlackBerry Classic hit the market in December 2014, offering customers a 3.5-inch (88.9-millimeter) screen, which was 60 percent larger than the previous BlackBerry Bold 9900, longer battery life and a standard keyboard and touch screen.
BlackBerry has faced calls to stop making cellphones in favor of focusing on its burgeoning software business, but CEO John Chen recently reaffirmed his commitment to stay in the hardware market.
In its most recent quarter of its 2017 financial year, the company sold roughly 500,000 smartphones, about 100,000 smartphones fewer than the previous quarter.
However, Chen has said he believes a new venture to license BlackBerry's mobile software to other companies can help turn its mobile business segment profitable this fiscal year, which ends in February.
BlackBerry is expected to release two new mid-range, Android-powered smartphones before the end of February. More information on the devices is expected this month.
The company will continue to support its BlackBerry 10 operating system with software updates, with a new version scheduled for release in August, Pini said.
["source-gadgets.ndtv"]