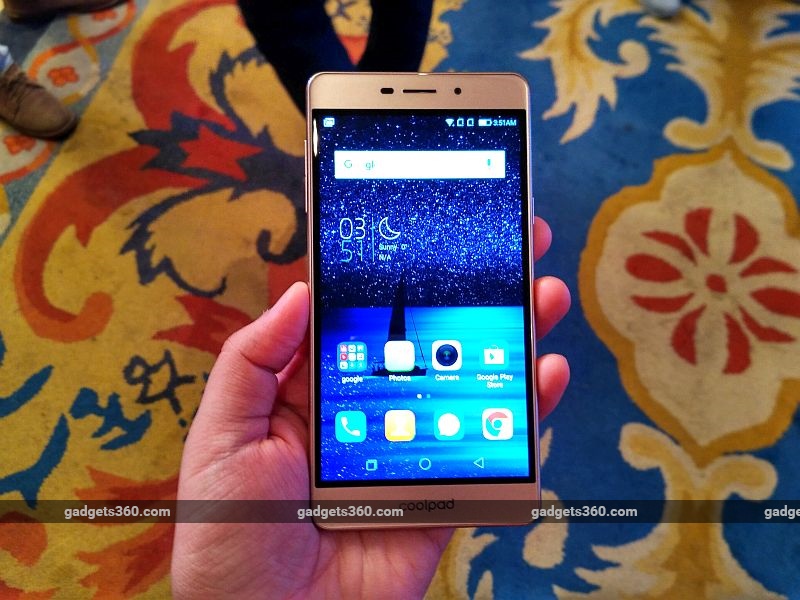 Mobile phones could become dearer by 7-8 percent after the GST comes into effect, Chinese handset maker Coolpad said on Wednesday.
"Depending on the rate of GST, prices could go up 7-8 percent," Coolpad India CEO Syed Tajuddin told PTI.
While the GST rates are yet to be announced, handset makers are concerned that the regime may result in concessions currently offered by different states coming to an end.
However, Tajuddin said GST will result in a "big jump" in online sales of mobile phones that have slowed down in the last 2-3 months on account of additional taxes levied by certain states.
The company has reduced its sales target for the year from 4 million to about 2.5-3 million units.
"In the last 2-3 months, online sales of mobile phones have slowed down a bit on account of additional taxes by certain states. We now expect to see sales to be about 2.5-3 million units this year (by March)," he said.
Coolpad also plans to launch three new devices, priced under Rs. 15,000, in the coming months to push sales in India, which is among the fastest growing smartphone markets globally.
The company on Wednesday launched a new handset, Coolpad Mega 2.5D, priced at Rs 6,999 in partnership with Amazon.in.
Coolpad, which competes with the likes of Huawei, Xiaomi and Oppo in India, is also working on expanding its offline presence to boost sales.
"We are working on a pilot with Amazon.in for offline sales where they supply to the retailers. Both Coolpad and Amazon.in have invested in the pilot and once we have the
results around September, we will decide on the future course," Tajuddin said. The pilot was started last month, he added.
Asked about its peer LeEco becoming the largest shareholder in Coolpad, Tajuddin said there has not been any impact on the Indian operations yet.
Earlier this week, LeEco said its founder, Chairman and CEO Jia Yueting has become the chairman of Coolpad. LeEco and Coolpad will adopt a dual-brand strategy, where the two brands co-exist and target different market segments, it had said.
LeEco is aggressively expanding its retail presence in India as well as R&D operations to cash in on the market here.
["source-gadgets.ndtv"]