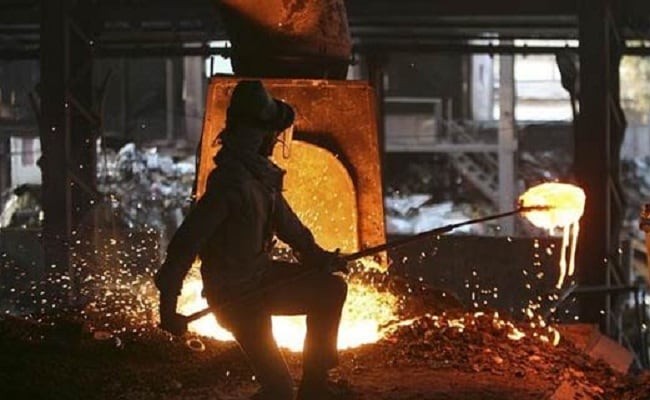 New Delhi: The government's move to demonetise currency will impact the secondary steel sector as most of the business conducted by these mini mills and rolling factories is cash-based, which in turn would help the large producers, Tata Steel said.
Counted among the top 10 steel makers globally, the Mumbai-based firm said that demonetising will also temporarily impact steel demand in rural India as the business there is also mostly cash-based.
"We are watching secondary sector very closely because a lot of that business used to happen on cash. And maybe 60-70 per cent of the long products business is actually driven by the secondary sector."
"So it could have a significant positive impact on the long products business for the integrated or bigger players," Tata Steel India and South East Asia managing director T V Narendran said in an investor call.
The government demonetised Rs. 1,000 and Rs. 500 notes from the midnight of October 8 with the aim to fight black money and corruption.
"But in any case, market was shifting towards integrated sector because between JSW Steel, Tata Steel, RINL and JSPL and everyone else, lot more long products capacity is being added over last few years, which is encouraging the consumer segments to shift towards formal sector. But, demonetisation move should accelerate that process," Mr Narendran said.
The secondary steel sector, which accounts for almost half the steel produced in India, uses sponge iron and scrap to make steel in small induction furnaces.
These producers generally procure sponge iron feedstock from nearby manufacturers and sell crude steel, mostly pencil billets and ingots, to re-rollers.
India, the world third largest steel maker, produced 89.58 million tonnes of the alloy in 2015.
Tata Steel is also witnessing some impact on logistics as some movement of material got disrupted due to "confusion at the toll gates and excise points" which is getting "sorted out", Mr Narendran said.
"Rural demand, which is largely cash-based, will get impacted temporarily. Our dealings with our distributors are largely on RTGS and the dealings of our distributors with their dealers is largely on RTGS. Its only the final consumers who tend to pay cash," Mr Narendran said.
He further said: "So there could be some sort of hiccups there for sometime. But, I don't think, we see it as a big issue over a long period of time. We are interested to see what's happening in the real estate markets and the impact it will have there. But, otherwise, the rural markets, we think, will pick up very quickly."
["source-ndtv"]