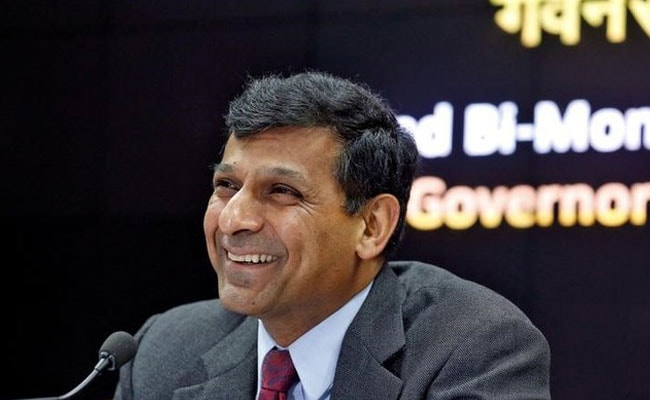 Reserve Bank Governor Raghuram Rajan on Tuesday flagged the difficulties that public sector banks face in attracting top talent. State-run lenders tend to overpay at the bottom but underpay their top executives, Dr Rajan said, adding jokingly that he himself felt "underpaid".
"One of the problems, of course, is that as with all public sector entities, you overpay at the bottom and underpay at the top… Yes, you feel that you are doing the job for the broader public but you just make it harder to attract top talent, specially a lateral entry," 53-year-old Dr Rajan said at a banking summit.
"I also feel underpaid."
As per the latest data, Dr Rajan's total monthly salary stood at Rs 1,98,700 for the month of July 2015. Dr Rajan, on-leave professor of finance at Chicago University and former chief economist at the IMF, will return to academia after his term at the RBI ends on September 4.
Salary disclosures made by the banks in their respective annual reports show a sharp difference between the total remuneration paid at the public sector and private sector entities.
State Bank of India chairperson Arundhati Bhattacharya got just about Rs 31.1 lakh in 2015-16, while private sector major HDFC Bank managing director Aditya Puri's total remuneration for the same period was more than 30-times higher at Rs 9.7 crore.
Dr Rajan suggested that state-run lenders should reward employees with ESOPs (employee stock options), a common practice in the private sector.
"With public sector banks shares trading at such low levels, a small allocation to employees today may be a strong source of motivation, and can be a large source of wealth as performance improves," he said.
Dr Rajan said a better payscale at bottom levels can also be a source of opportunity, and pointed out that the RBI's compensation packages even for Class III employees are attractive enough to get really highly qualified people in.
"We get lot of engineers, MBAs even in Class III jobs. Our strategy has been to try and expand opportunities these people have while saying that you are not just there for clerical work, we are asking you to do much more value," he said.
The central bank chief said lateral hires are also important, but many banks as well as public institutions have strong aversion to lateral hires because they break the cadres. One of the difficulties public sector banks have is the court judgements that prohibit hiring from specific campuses, he added.
It is an anomaly that the National Institute of Bank Management is supported by public sector banks' funds, but sends most of its high quality graduates to work for private sector banks.
"Public sector banks can petition the courts to allow some modicum of campus hire, especially when the campus chooses openly through a national exam," he said.
Another alternative, he said, is to make bank entrance exams much less onerous to take, with applications, tests, and results, wherever possible, available quickly and online.
The RBI governor said there is a need to be more liberal in allowing local hires.
["source-ndtv"]