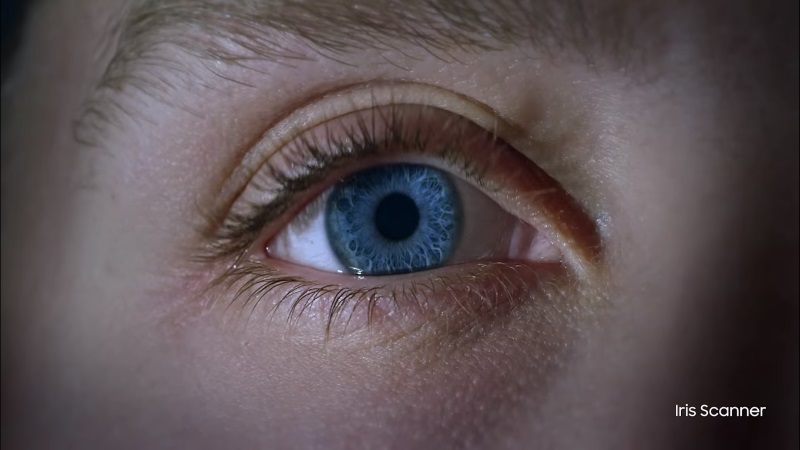 Samsung launched its smartphone Galaxy Note 7 on Tuesday and the feature that makes it stand out from the rest of Samsung's smartphone lineup is its iris scanner. The feature is aimed at providing improved convenience and security for unlocking a the smartphone. Now Samsung mobile division president DJ Koh has said that in the future, the feature can eventually make its way to mid-range phones as well.
The mobile division president of the South Korean company explained that it took his company over three years to develop the iris scanning technology. He further claimed that in theory, iris scanning is most secure out of all the biometric security systems available. Koh implied significant development costs as well, which makes the possibility of bringing it to affordable devices more compelling. Speaking with ZDNet, Koh said that through continued cost cutting, the feature "can trickle down to mid-end models".
"We did not put iris scanning in the flagship model just to do 'unlock'. In the long run, through third parties and API, we want to connect it with apps. For mobile banking, we are thinking of applying iris scanning for large transactions, and are already talking with banks in some countries," Koh was quoted as saying by the website at the side-lines of the Galaxy Note 7 launch event in New York.
Koh also pointed out that the iris scanner works even for people with glasses on. Koh also described how the feature can be made to strengthen the security image of the Android platform, "There is a view that Android is weak in security compared to its competitor and we want to expand software security that can overcome this image."
Samsung's direct competitor Apple has taken several measures in past to ensure the security available on its operating system, while Android is constantly criticised in terms of security. It can be clearly seen that Samsung is now trying to get ahead of the Cupertino giant in this particular aspect.
["source-gadgets.ndtv"]