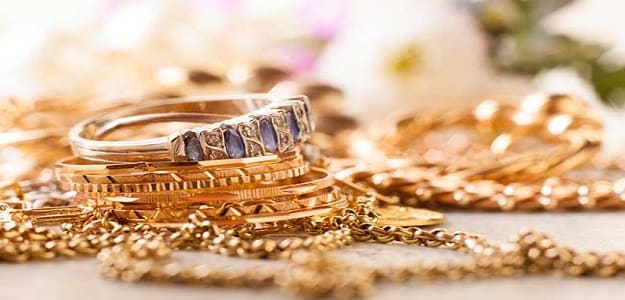 London:
Gold eased on Friday as strength in equities prompted investors to cash in some of the previous day's gains, but remained on track for its biggest weekly rise in five as the Federal Reserve stayed cautious on U.S. rate hikes.
Stocks rebounded on Friday but were still set to end a bruising and volatile week lower, fed by growing uncertainty surrounding the U.S. economic and policy outlook.
Spot gold was down 0.4 percent at $1,234.89 an ounce at 1134 GMT, while U.S. gold futures for June delivery were down 50 cents at $1,237 an ounce. Prices are up 1 percent this week, chiefly due to a 1.5 percent rally on Thursday.
The metal has been hemmed into a narrow range by uncertainty over the path the U.S. central bank will take to raising rates.
Fed Chair Janet Yellen, in a conversation with former Fed chairmen on Thursday, said the U.S. economy is still on track to warrant further interest rate hikes. But U.S. interest rate futures still see a less than 20 percent chance of a rate hike in June.
Higher rates would weigh on gold by lifting the opportunity cost of holding non-yielding bullion. Waning expectations for further rate hikes this year helped gold to its best quarter in nearly 30 years in the three months to March.
"Janet Yellen said (the Fed) will be moderate in making hikes in the future, so the markets no longer anticipate the four interest rate hikes they did at the end of 2015," LBBW analyst Thorsten Proettel said.
He remains bearish on prices, he said, however, as positioning on the futures markets was looking over-stretched, while inflows into gold-backed exchange traded products were drying up. "We had huge inflows into gold ETPs in January and February, but they've just come to a stop," he said.
Data from the world's largest gold-backed exchange-traded fund, New York-listed SPDR Gold Shares, showed its holdings are little changed this week after posting their first weekly outflow this year last week.
Demand for physical gold from Asia has also been muted of late, analysts said.
"Gold demand in Asia remains weak at present – and not only from private households," Commerzbank said in a note. "After India and China imported significantly less gold of late, the Chinese central bank (PBoC) has now substantially scaled back its gold purchases too."
"Until recently, the weak demand in Asia was offset by strong inflows into the ETFs, but the dynamism here has also cooled perceptibly since mid-March."
In other precious metals, silver was flat at $15.21 an ounce, while platinum was up 0.2 percent at $953.65 an ounce, and palladium was up 0.5 percent at $539 an ounce.
["source-ndtv"]