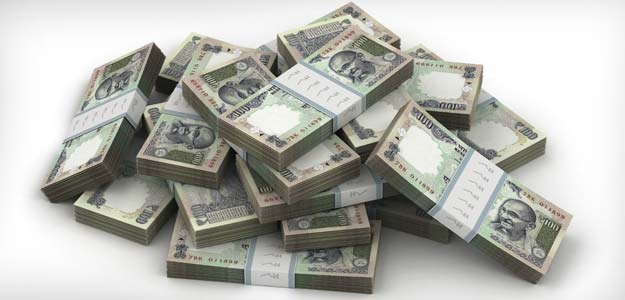 New Delhi
: The number of millionaires in India is growing strongly and at the end of 2015, around 2,36,000 high net worth individuals (HNWIs) were living in the country, with a combined wealth of $1.5 trillion (around Rs 100 lakh crore at $1 = Rs 67.15), says a report.
While most countries worldwide have experienced negative or negligible growth since 2007, India has performed "very well" in terms of wealth performance through this period, according to the India 2016 Wealth Report by New World Wealth, a global wealth intelligence and market research company.
"During our review period, Indian HNWI volumes increased by 55 per cent from 1,52,000 HNWIs in 2007 to 2,36,000 HNWIs in 2015. HNWI wealth rose 67 per cent, from $0.9 trillion in 2007 to $1.5 trillion in 2015," the report said.
Individuals with net assets of $1 million or more are referred to as millionaires or high net worth individuals (HNWIs).
The major factors responsible for growth in wealth performance in the country included strong growth in the local construction, financial services, IT, business process outsourcing and healthcare sectors; solid economic growth and increased levels of entrepreneurship.
The report also noted that growth in Indian HNWI wealth and volumes is expected to be strong over the next 10 years.
"We expect the number of Indian HNWIs to grow by 135 per cent, to reach around 5,54,000 by 2025. This will make India one of the top five performing HNWI markets in the world over this period (in terms of percentage of HNWI growth), along with Vietnam, Sri Lanka, China and Mauritius," it said.
The 135 per cent rise will be fuelled by strong growth in the local financial services, professional services and media sectors.
The main factors that encourage wealth growth in a country included strong ownership rights and the country scored 9/10 in this metric, followed by strong economic growth (9/10).
A well-developed banking system and stock market was also a factor as it encourages the people to invest their money within a country and grow their wealth locally, the report said.
The report, however, also noted that excessive government regulations are a major hurdle for new businesses in India.
"Corruption is also a major problem – businesses often need to pay regular bribes to government officials in order to operate successfully. This problem has improved over the past year since Prime Minister Modi took office," it said.
India is often cited as a difficult place for overseas investors to do business – there is a lack of transparency in several parts of the economy and the cost of starting a business in India is very high, it added.
"India also ranks as one of the worst countries in the world for the ability to enforce a contract, taking an average of 1,420 days," it said.
New World Wealth provides information on global wealth sector, with a special focus on high growth market.
["source-ndtv"]