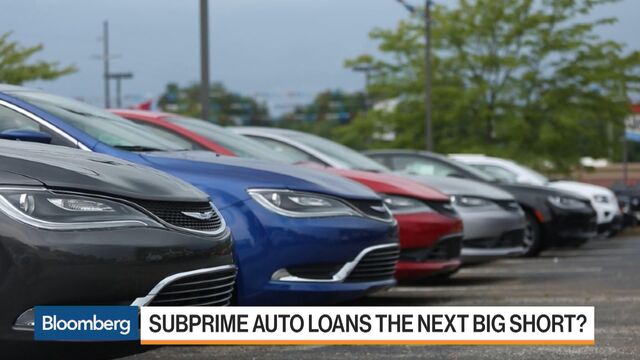 When Don Foss was inducted into his industry's hall of fame in 2015, he was adamant he wasn't retiring. Addressing a Las Vegas audience of easy-credit used-car dealers who lauded him for creating the subprime auto-loan business, he said, "I'm just getting started."
Last summer, however, the 72-year-old billionaire sold Carite Corp., a chain of used-car dealerships that he founded in 2011. In January he stepped down as chairman of Credit Acceptance Corp., the company he started in 1972 that pioneered extending auto loans to customers with rock-bottom credit scores or none at all. A month after he left, he sold a big chunk of his Credit Acceptance shares for $128 million.
The company didn't say why Foss sold his shares and declined to comment. Foss didn't respond to requests for comment. But his exit coincides with tough times for subprime auto lenders in general and Credit Acceptance in particular. Short sellers — investors who bet that a security will fall in price — have become intrigued by the idea that a bubble is forming in subprime auto lending. Bearish bets on Credit Acceptance have risen to about 48 percent of the shares tradeable by public investors, making it the third-most-shorted stock on the Russell 1000 Index of large and midsize companies.
Why America's Auto Debt Boom Fuels Bubble Talk: QuickTake Q&A
The subprime auto industry's reputation has been under assault for decades. Consumer advocates say it takes advantage of consumers who have nowhere else to turn, often charging interest rates higher than 20 percent./