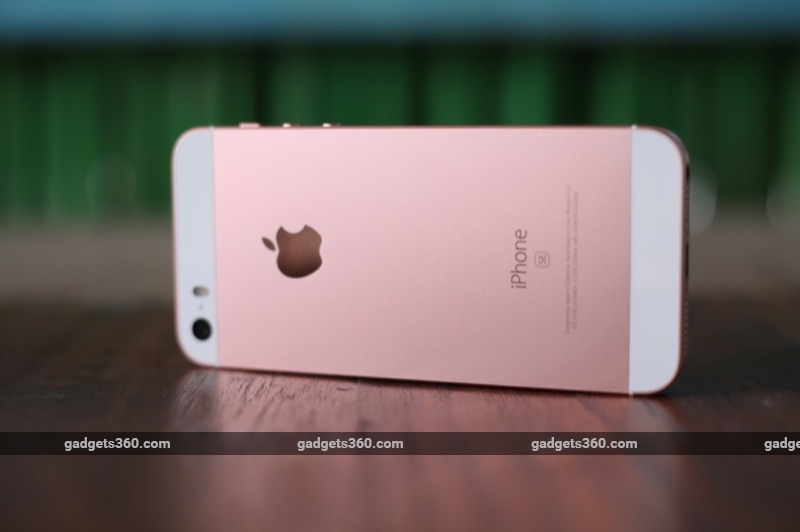 Apple reported its latest quarterly earnings on Tuesday where it announced that global iPhone sales were marginally above expectations. Apple said it sold 40.4 million iPhone units in the April-June quarter, down 15 percent from the year-ago quarter but slightly more than the average analyst forecast of 40.02 million. iPhone sales in India were up 51 percent.
The newest member of the iPhone family, the iPhone SE, contributed its fair share to the healthy performance across the globe and demand for the smaller iPhone outstripped supply through the quarter, Apple CEO Tim Cook explained on the earnings call.
"We had a very successful global launch of iPhone SE, and demand outstripped supply throughout the quarter," Cook said. "We brought on additional capacity and were able to achieve supply/ demand balance as we entered the September quarter."
Cook added that the iPhone SE was seeing strong demand across all markets.
"Our initial sales data tells us that the iPhone SE is popular in both developed and emerging markets, and the percentage of iPhone SE sales going to customers who are new to iPhone is greater than we've seen in the first weeks of availability for other iPhones launched in the last several years," he added.
The launch of a cheaper iPhone and channel reduction of more than 4 million higher-end iPhones brought down the average selling price of the iPhone to $595 (approximately Rs. 40,000), but Apple isn't worried about the iPhone SE cannibalising sales of its more expensive siblings.
"We are seeing a higher rate of new to iPhone customers, which is obviously very important to us because we bring new people into the iOS ecosystem," Luca Maestri, Chief Financial Officer & Senior Vice President at Apple said while addressing the subject. "And we see a higher rate of previous iPhone owners that really prefer the four-inch form factor. We have not seen clear evidence of cannibalisation from iPhone 6S or iPhone 6S Plus."
"Of course, there's always going to be some level of cannibalisation. But really to us what is much more relevant is the much bigger opportunity to bring more people into the iOS ecosystem," he concluded.
["source-gadgets.ndtv"]