I rode the Oma Star Li 50km back home after dark to see if it can live up to its claim of 60km per charge and impress an Activa owner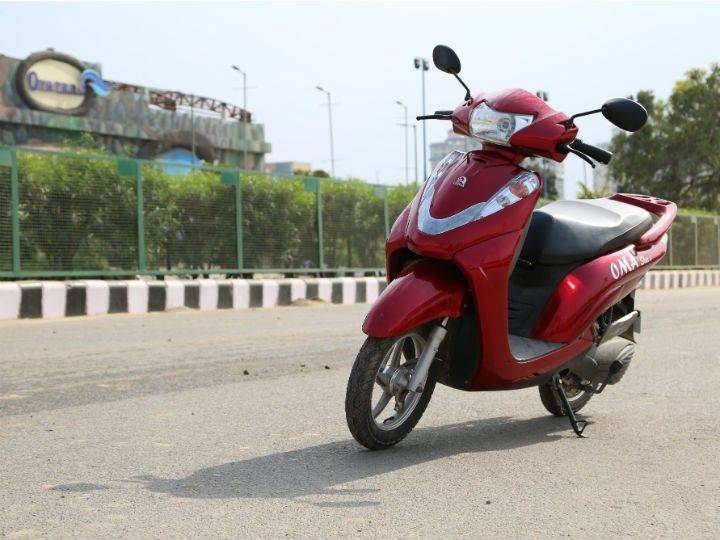 Electric scooters don't have to battle it out among themselves. It's a small industry, and they're all fighting to grab a small share from the gearless scooters. To do that, an electric scooter needs to offer far better value than the default choice in the scooter market: Honda Activa 4G. Does the Lohia Oma Star Li has what it takes to sway the Honda Activa buyers in its favour? I rode it for a day to find out if it can replace my Activa and started off with a 50km 'cross country' run.
I embarked upon the journey burdened with a sack of doubt while running low on ideas about how I'd cover the last few kilometres if the Oma Star gave up midway. A rated top speed of 25kmph didn't inspire much confidence either, but I had to give it a shot. It was my first experience with an electric scooter and words of appreciation started lining up with the first glance.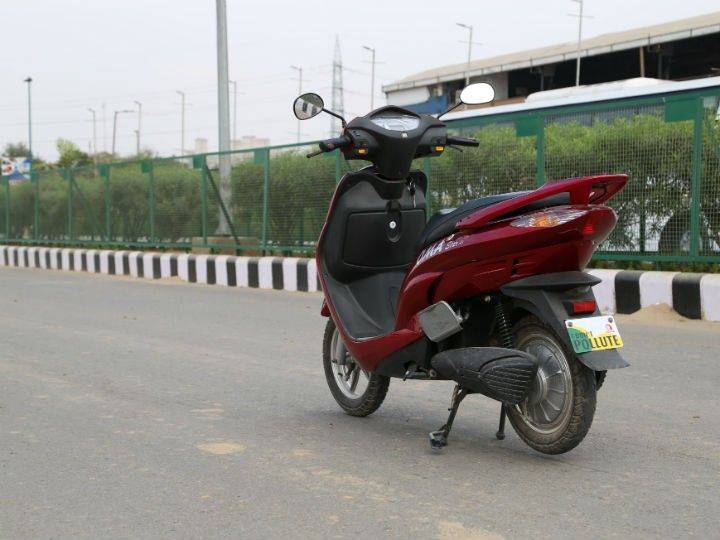 First Impressions
With just a glimpse, neither a casual observer nor I could tell that it's missing a tailpipe because of its proportions, which are similar to other petrol-powered scooters. If anything, the added chrome and the big 16-inch alloy wheel suspended by telescopic forks at the front added to its upmarket appeal.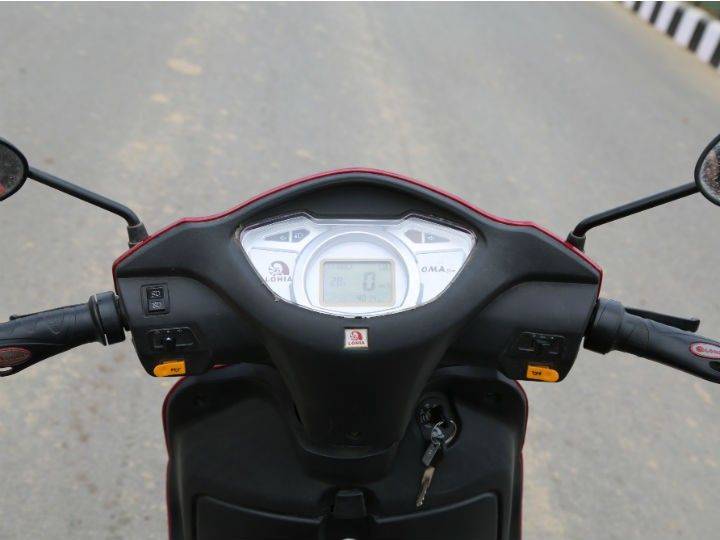 The elusive upmarket charm left the gates once I took over the saddle. The switchgear is functional at best, and the build quality is just about acceptable. The front glove box, for instance, isn't a tight fitting one and, once opened, sways quite a bit in all directions. The under seat storage area didn't scream 'quality' either, and I found a bunch of wires and couplers dangling underneath along with a household circuit breaker. Again, functional and cost effective, but not pretty by any means.
There are a few places where designers have prioritised form over function. For example, there's an intake port right next to the headlight that does nothing. The Oma was wrapped in such design flourishes that added no functionality.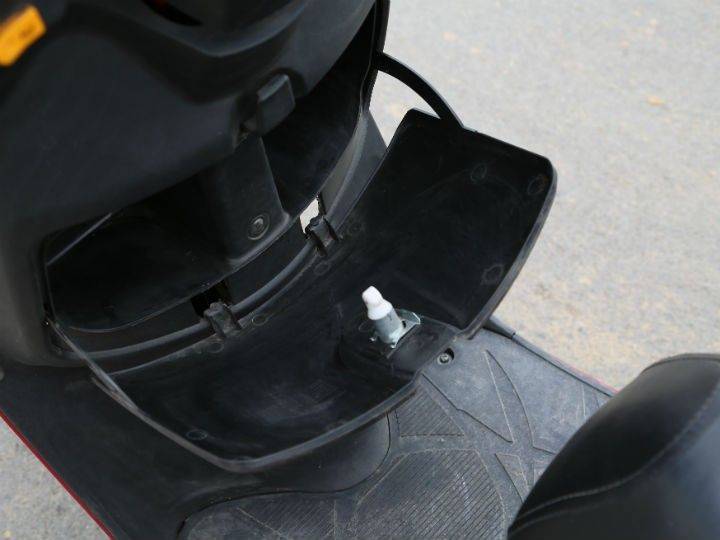 On The Road
Scooting without the sound from the exhaust and vibrations from the engine feels weird for a while, but I got accustomed to it in just a couple of kilometres. I inserted the key in the keyhole and gave it some electrons. The first second of acceleration came as a surprise as didn't expect much from the 250W motor but everything after that was toned down. Way toned down. Acceleration was adequate for tight traffic and keeping up with other commuter-class two-wheelers wasn't difficult at all. Riding two up changed its behaviour, and the motor started to feel bogged down.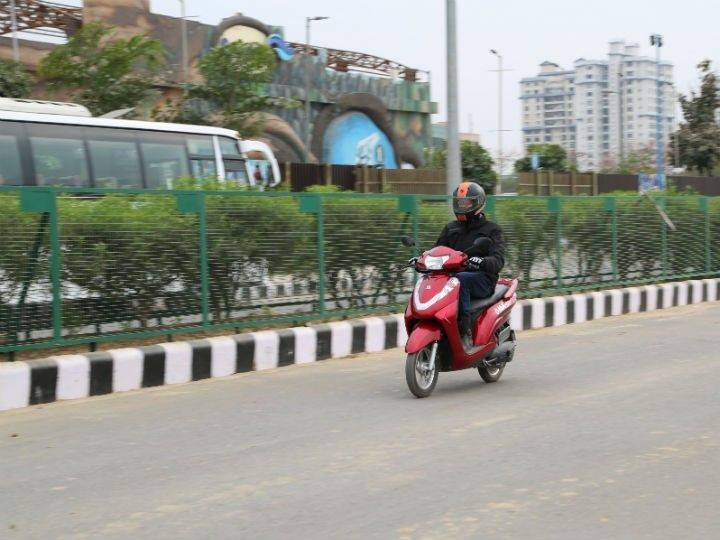 Once the traffic thinned out, I started seeing illegal speeds on the digital speedometer. I was easily reaching a speedo-indicated 38kmph on level roads and 41kmph on declines. Lohia Auto claims that the scooter has its top speed restricted to 25kmph and it employs an electric motor of 250W. Therefore, it doesn't require insurance, registration, driving license and a helmet. I expected the story to change when riding with a pillion but even then it was able to do 32-33kmph, which is well above its advertised top speed. Nevertheless, I had no intentions of cheating the law, and I was geared up, head to toe for my safety.
While 37kmph is way more than what I was expecting, it was still far less than what others were doing around me. For the sake of other road users (and my well-being), I stuck to the far left and pinned kept the accelerator pinned for almost one and a half hour.
I locked my eyes on the battery level indicator, but it was designed to keep my worries at bay. I was expecting each of the six bars to represent 10km of cruising range. Instead, the first one stayed put for about 30km and then the rest of them started falling in quick succession. As the battery lost its juice, the top speed also kept tapering off by roughly 1kmph for every 10km added to the odometer.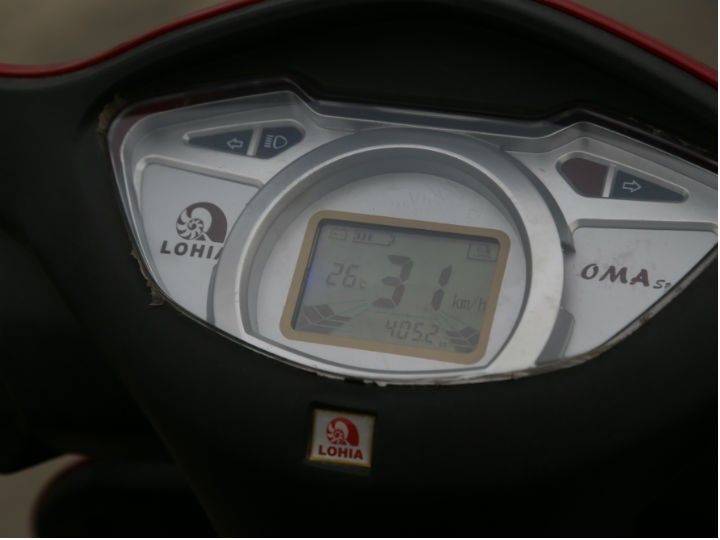 The Ride
The scooter surprised me the most with two things: ride and handling. It's light, and that makes it incredibly nimble. The thin tyres with their rounder contact patch also lend it that agility. The narrow contact patch allows it to grip well in gravel and it weaved over the tiny stones without feeling unsettled. With a pair of telescopic suspensions at the front and double rear suspensions, I expected it to sail over bumps and potholes. The ride quality isn't out-of-the-world good, but it's far better than my Activa's. I have done several two-hour rides on the Activa, and after about an hour and a half, I start giving myself pep talks to keep going. I rode the Oma for an hour and forty-five minutes and could've kept going for at least another 30 minutes.
The commute time didn't suffer much either. It only took 15 minutes longer than what I need in the car. Of course, the convenience of two wheels allows it leave still traffic in the mirror while cruising at top speed, and that agility comes in handy too.
Braking, on the other hand, was weak, particularly in the front. Locking up the rear and front wheel is challenging and impossible, respectively. But it's very progressive and a great fit for inexperienced teenagers, who don't have a driving license yet.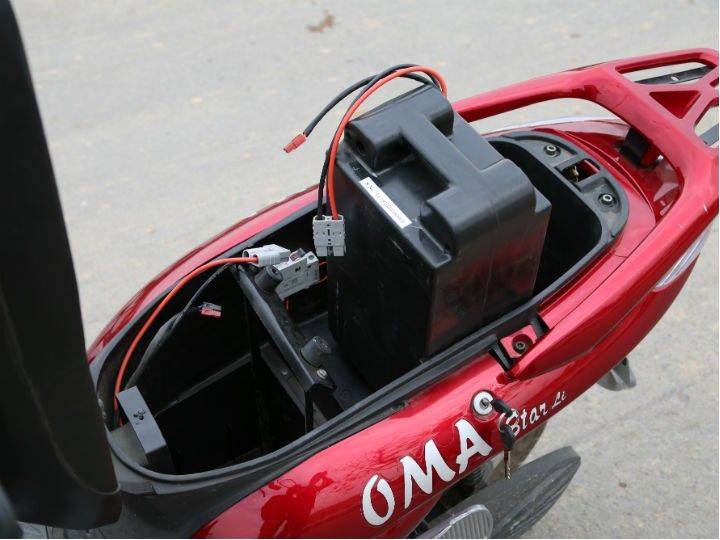 Charging It
Now that could've been a real hassle as I wasn't able to fit it inside the lift to get to the tenth floor without risking body damage. Thankfully, the lithium-ion battery is removable, and at 8kg, it's 21kg lighter than its lead-acid counterpart. That saved me from a tonne of embarrassment as I didn't have to ask the ground floor residents for a power socket at 11 pm. The lead-acid variant doesn't have that option.
Unfortunately, there's no way to tell when the batteries are fully loaded, but they say it takes three hours for a full charge. I decided to leave them plugged overnight, just to be on the safe side.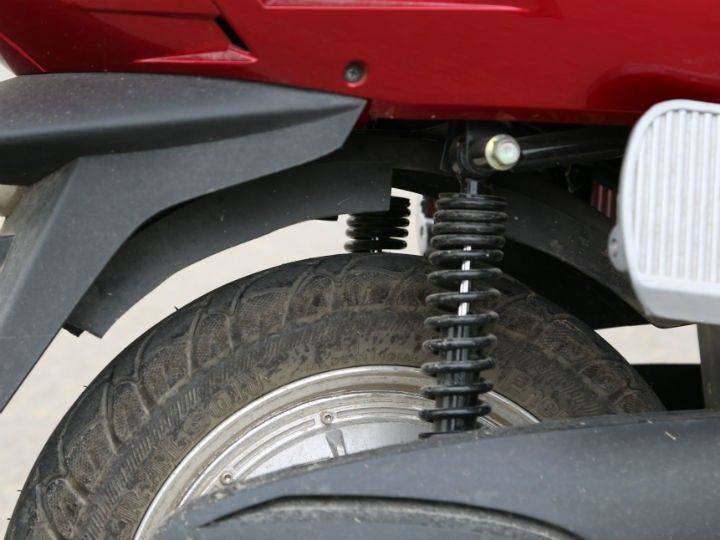 Range Anxiety?
When I reached home, the odometer showed that I had covered 52km while I hadn't done anything more than 50 according to the trusty Google Maps. Very optimistic. The battery indicator still had two bars left out of six, but its top speed had dropped to 32kmph.
The next day I reached back office and decided to drain it thoroughly. The scooter ran for an odo-indicated 72km before giving up. That's well above the advertised range of 60km even if you factor in the four per cent error. The Oma wasn't done yet. Unlike a fuel-guzzling vehicle, it doesn't just stop all of a sudden. It just slows down until it won't haul your lazy behind anymore. Once that happens, you can get off and use the accelerator to get it to a plug point. So you don't have to pull its dead weight like a conventional scooter.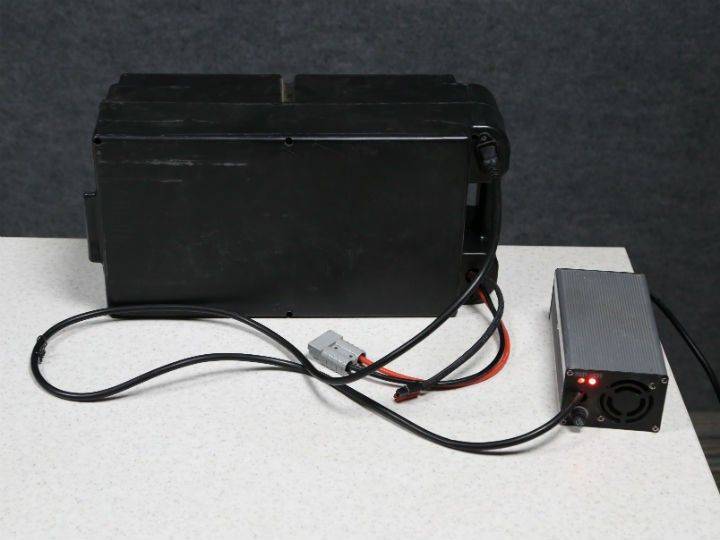 Can The Oma Star Li Replace My Activa?
Technically? Yes. But it couldn't fill those shoes completely. At least not for me. I travel roughly 100km every day, and I'm not ready to waste four hours commuting daily.
However, if I had to ride solo for no more than 40km a day through dense city traffic, the Oma Star Li would've made good sense. I'd be able to save money too as it takes only 1.5kWh to charge it up from a depleted state. That boils down to just 13p/km. The battery is removable, charges up fast and delivers more than the promised range. The ride quality is excellent, and it requires minimal maintenance. The battery, however, would start screaming for a replacement every five years.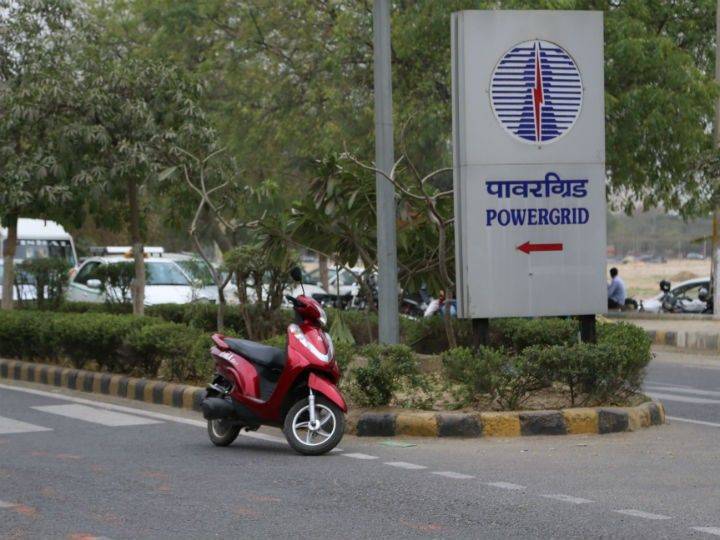 At Rs 49,690 on-road, the Oma Star Li isn't cheap. For a sum of Rs 43,702, the Okinawa Ridge promises a usable top speed of 55kmph for a lower price while the Hero Electric Flash costs just Rs 19,990 and promises to be the perfect ice breaker. Although, none of these come with the convenience of a removable lithium-ion battery. The Oma Star Li's price tag puts it in a tight spot.
[ Source:- zigwheels ]