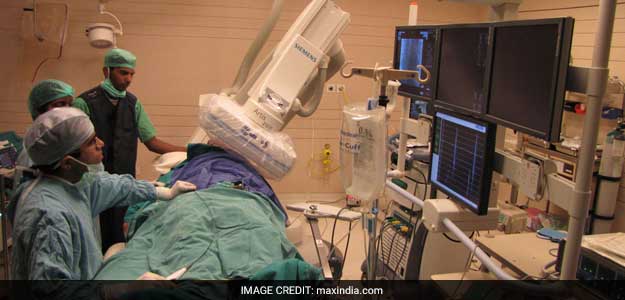 Max India shares got listed today at Rs 180 on the NSE and Rs 195 on the BSE. However, after the listing, shares fell 5 per cent to their lower circuit limit to hit Rs 171 on the NSE and Rs 185 on the BSE.
Max India manages investments in Max Healthcare, Max Bupa and Antara Senior Living.
After Max Ventures and Max Financial Services, Max India is the third company from the Max group after the demerger.
Despite Max India shares falling after getting listed, the listing price was much higher than analyst expectations.
The new Max India is one of the three new holding companies formed after demerger of the erstwhile Max India.
Erstwhile Max India's shareholders got one equity share in Max Financial Services for each share held. They also got will also get one equity share of new Max India and one equity share in Max Ventures for every five equity shares of each held in Max India.
At 1 p.m., shares of Max India were locked in the 5 per cent lower circuit limit at Rs 171 on the NSE.
["source-ndtv"]