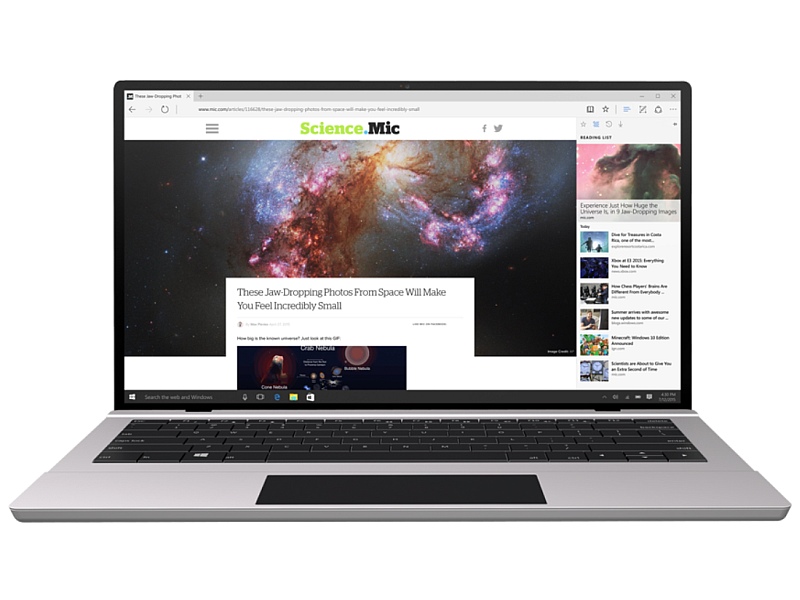 Every software application out there isn't without its own set of bugs and issues. And it is important to report these bugs so that developers can improve their apps. Microsoft understands that there needs to be a faster, easier way to do this and what's easier than sending out a simple tweet? The company is now allowing Web developers to report bugs and issues related to its Edge browser via Twitter using the hashtag #EdgeBug.
Microsoft launched its Edge browser last year, and like any other application, it still has quite a few bugs. Microsoft already made it pretty easy for Edge users to post their feedback and bug reports through its UserVoice and Issue Tracker, but has now simplified it even more.
According to the blog posted by Microsoft, developers can file a bug keeping in mind the following:
"1. Use the hashtag #EdgeBug so our tool catches your bug and we can follow up with a link to the bug.
2. Include a link to a reduced test case of the bug on codepen.io, jsfiddle.net, jsbin.com, or dabblet.com – this makes sure the bug is actionable on our end.
3. Use the text remaining to make a title for your bug. Make sure it's succinct and descriptive!"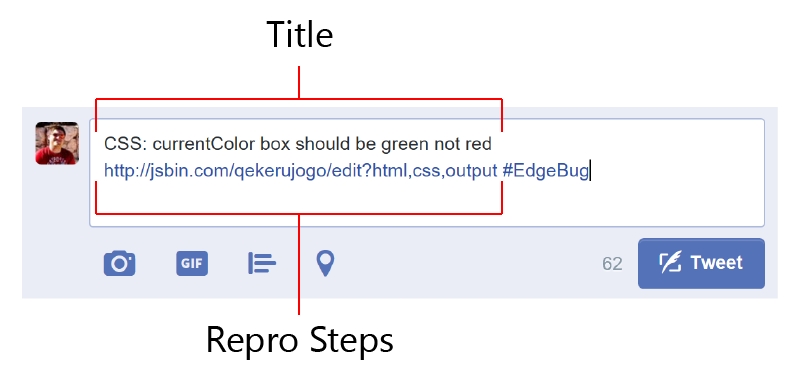 Once the tweet is sent, you will receive a reply from @MSEdgeDev with a link of your bug report.
The company revealed that it was a developer, @LeaVerou, who suggested back in June the idea for users to be able to tweet Microsoft Edge bugs. Microsoft has also added some checks so that people don't start spamming any odd complaints using #EdgeBug.
The idea to tweet bug reports will be quite favourable for developers than having to go through the traditional method of reporting, which can be a long and slow process. For general users, however, using the Edge's built-in 'Send Feedback' is still the best way to report any issue.
["source-ndtv"]