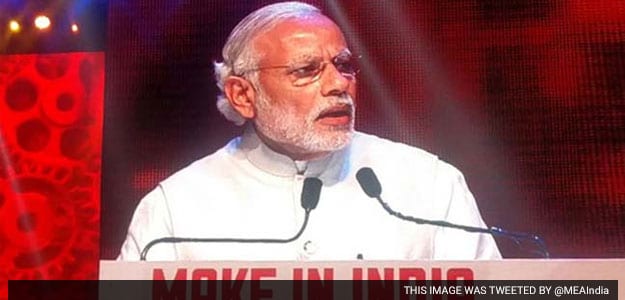 Prime Minister Narendra Modi's 'Make in India' programme has boosted foreign direct investment in the country, helping the government reduce its dependence on volatile portfolio (equity and debt) flows in times of global uncertainties, said Moody's Investors Service.
The surge in FDI flows – a demonstration of stronger investor interest in India on the back of robust economic growth – will help the government cover its current account deficit, the global rating agency added.
"These trends are credit positive, as they lower India's susceptibility to external shocks at a time when capital flows to emerging markets are volatile, and weak economic conditions globally and, in particular, in the Gulf states, may dampen remittances," said Marie Diron of Moody's.
The 'Make in India' programme, launched in September 2014, aims to transform the country into a global manufacturing hub. PM Modi's aggressive campaigning among foreign investors has led to a steady rise in foreign investment, with net FDI inflows hitting an all-time high of $3 billion in January 2016, experts say.
"FDI inflows are likely to climb further in response to government measures, such as efforts to liberalize foreign investment limits in several sectors and the 'Make in India' initiative," said Ms Diron.
According to Moody's report, a lower oil bill and measures to contain gold imports have helped in keeping India's trade deficit at moderate levels.
"The development of industrial corridors, investment and manufacturing zones, and 'smart cities' will further bolster investment inflows. In particular, flows into the manufacturing sector are likely to accelerate as the government seeks to boost the sector's share of GDP to 25 per cent by 2022," Moody's said.
However, weakness in remittance inflows because of economic slowdown in Gulf states, may prevent India's current account from returning to balance, the report said.
["source-ndtv"]