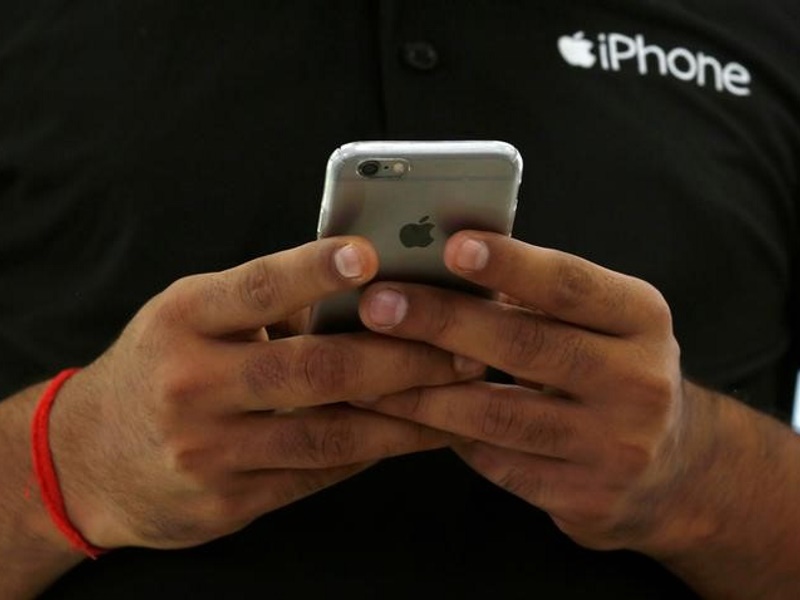 The upcoming iPhone is expected to see very few hardware changes from its last iteration and even then there is no shortage when it comes to rumours and leaks regarding the phone. Now, an image is claimed to show the motherboard of the next iPhone (anticipated to be called the iPhone 7 or iPhone 6SE), complete with a mystery chip, has shown up, while other leaked images of the purported iPhone screen panels have also made their way to the Internet.
An image of the next iPhone's purported motherboard was leaked on Weibo (via Phonearena), and there seems to be chip slot between SIM card slot and the processor, unlike previous models of the phone. This chip might be packing extra processing power or even have a different purpose altogether. At this point, its mostly just speculation.
In the meanwhile, leaked images of the next iPhone's screen panels have been shared on Weibo (once again via Phonearena), and point to two size variants launching, a tradition started with the iPhone 6 and iPhone 6 Plus.
Interestingly, the 4.7-inch panel has a full-HD resolution, while the 5.5-inch panel has a 2K or Quad-HD screen. Presently, the iPhone 6s sports a screen with an HD resolution of 750×1334 pixels, while iPhone 6s Plus has a full-HD resolution of 1080×1920 pixels.
Just like every year, the upcoming iPhone is also expected to be launched in September.
Some of the other rumours have suggested that the iPhone 7 might see a shift in antenna bands to the edges of the smartphone, and the large variant has also been suggested to don a Smart Connector apart from a dual camera setup. The phone's storage options are now expected to start from 32GB rather than 16GB earlier and are expected to extend till 256GB,
["source-gadgets.ndtv"]