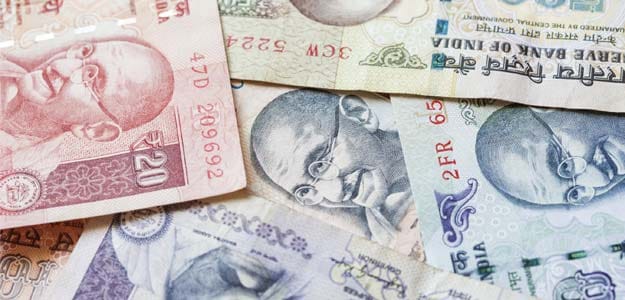 Hyderabad
: Buoyed by strong stock markets, Labour Minister Bandaru Dattatreya has said the Employees Provident Fund Organisation may invest up to 12 per cent of its investable amount in equities over a period of time.
According to the minister, as of June 30, retirement fund body EPFO invested Rs 7,468 crore in two index-linked ETFs (exchange-traded funds) – one to the BSE's Sensex and the other to NSE's Nifty – and as of now the market value of the investment stood at Rs 8,024 crore with 7.45 per cent yield.
"There will be a CBT meeting before July 22. We may take a decision on the quantum of investments to be made in ETF. We are in discussions with Bombay and National Stock Exchanges also. The investment will certainly increase (over last year)."
"The Finance Ministry gave us clearance to invest from 5 to 15 per cent. It is a long term investment. It may up to 10 to 12 per cent also depending up on the market conditions. We expect the markets would be stabilised in the long run. Markets also need money," Mr Dattatreya told PTI.
The Finance Ministry has given its consent to EPFO to invest from 5 per cent to 15 per cent of the investable income of the organisation every year.
Investable income is the net income of the organisation from the investments it had already made in various forms and fresh contributions, among others.
This year, the investable income would be Rs 1.35 lakh crore, said an official.
The minister had earlier indicated that the investment would be over 5 per cent this year.
Replying to a query, he said the ministry is all set to restructure its flagship unit EPFO keeping in view the growing number of subscribers and services it should offer.
"We are creating 21 zones in place of the existing 10 zones. Factors such as extension of EPFO service in the coming days and reducing the employee strength (for firms) from the existing 20 to 10 for EPFO (contribution) eligibility, bringing the rural, semi-urban, unorganised, contract workers into the fold of EPFO social security may result in increase of PF subscribers from existing 6 crores to about 9 crores in the country, prompted reorganisation of the EPFO," the minister said.
He further said that an amendment to the EPF Act in Parliament is proposed and the Cabinet approval is in the process.
["source-ndtv"]