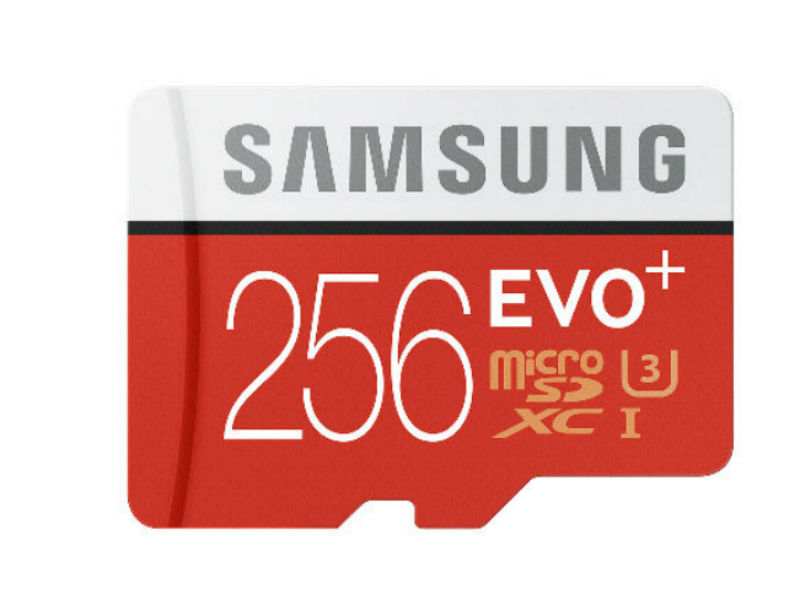 Samsung on Tuesday launched its Evo Plus 256GB microSD card in India, which the company claims, offers the highest capacity for a card in its class. The card uses Samsung's V-NAND technology and offers reading and writing speeds up to 95MB/s and 90MB/s respectively. The company has priced the card at Rs. 12,999.
Samsung first unveiled the Evo Plus 256GB microSD card back in May, and at that point had given the card a US price of $249.99 (or roughly Rs. 16,700).
The company said in a press release that the Evo Plus 256GB microSD card belongs to UHS-1, Class 10 and will deliver fast speeds and expanded memory storage that could be used in smartphones and tablets, 360-degree video recorders, action cameras, and drones.
Samsung claims that the users can record up to 12 hours of 4K UHD video or 33 hours of Full HD video on their mobile device or action camera without needing to change or replace the memory card.
"As more and more Indian consumers use high-performance, high-capacity mobile devices, our new, V-NAND-based 256GB microSD card solution allows us to deliver the memory card consumers have been craving," Samsung India Electronics Vice President Sukesh Jain was quoted as saying in the release.
The Evo Plus 256GB microSD card will set a benchmark in the memory card business by providing consumers with large capacity, and high read and write speeds, he added.
Samsung will be offering the microSD card with a limited 10-year warranty which will start from July 2016, the company said. The card is currently only available through Flipkart but will be available at other major online and offline platforms soon, the company added.
["source-gadgets.ndtv"]