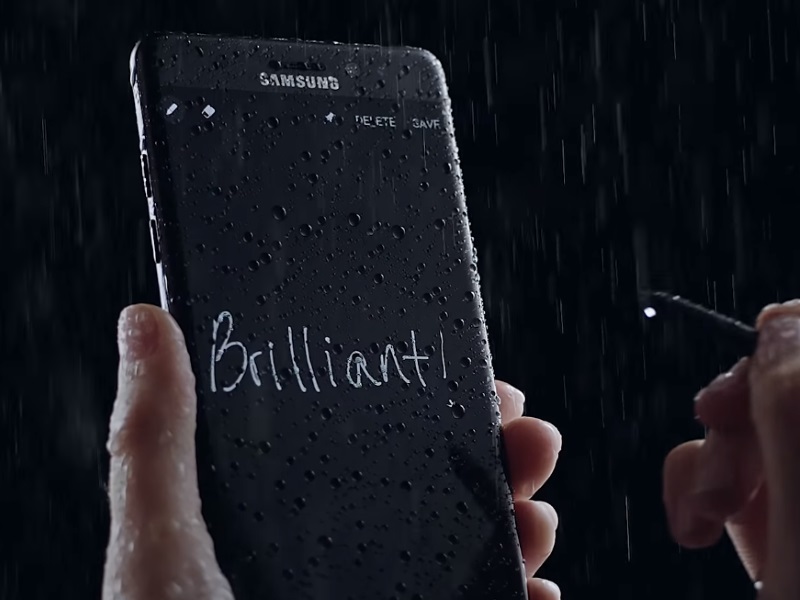 Samsung Galaxy Note 7's launch attracted attention from all over the world, partially because it was following the footsteps of Samsung Galaxy S7 Edge, which is one of the best received smartphones made by the South Korean company. One of the things that everyone wanted to see was whether the phone can improve on the display of its predecessor, as it turns out, it has.
DisplayMate, a reputed company that rates displays on various devices, has declared that the display on the Samsung Galaxy Note 7 is the "Best Performing Smartphone Display" that the company has ever tested. The company added, "Samsung continues their systemic enhancements of Oled Displays."
According to DisplayMate, the display on the Galaxy Note 7 can achieve a peak screen brightness of more than 1,000 nits (1,048), which is a record high and helps the screen visibility in very high ambient light as well as justifies the device's capability of supporting HDR.
In comparison, Galaxy S7 had a peak brightness of 855 nits, which was the best at the time.
The Galaxy Note 7 has also been praised by the company for its dual ambient light sensors, first time in a smartphone, present at front and back of the body and improve the automatic brightness feature. The smartphone features a 2560×1440 Quad-HD display with very high pixel density of 518ppi, as pointed out by DisplayMate.
Another stand-out feature of Note 7's display is that it has only has 4.6 percent reflectance, which is close to the lowest that DisplayMate has seen on a smartphone. The firm also points out that the Galaxy Note 7 sports a offers the widest colour gamuts for current content (DCI-P3 for Digital Cinema and Adobe RGB for Digital Photos), the highest contrast rating in ambient light (228), an infinite contrast ratio, and smallest brightness variation with viewing angle (21 percent). Also emphasised by DisplayMate is the presence of the Blue Light Filter for better night viewing, as well as the Always On display.
["source-gadgets.ndtv"]