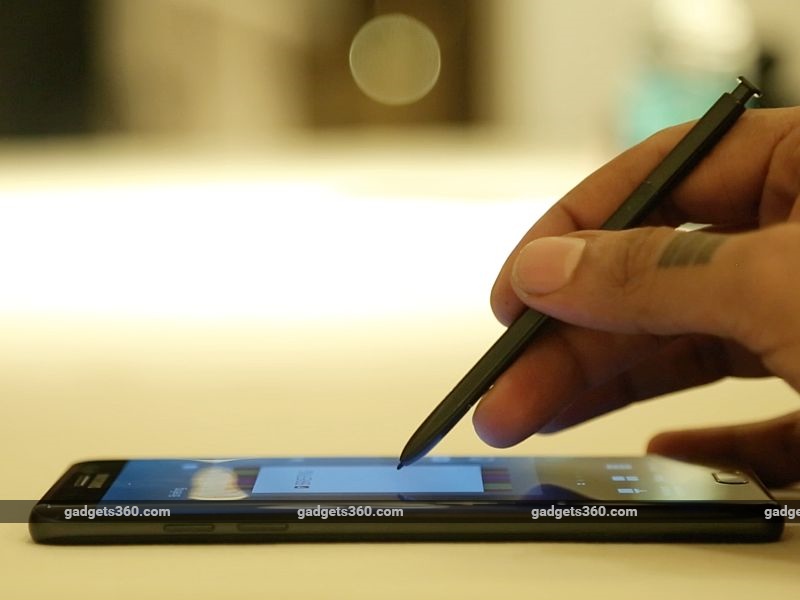 Samsung has become the centre of a controversy after reports started coming in of Galaxy Note 7 units exploding while on charge. Samsung suspended the worldwide sales of its Galaxy Note 7 smartphones shortly after, and is also expected to issue a worldwide recall soon. The explosions were credited to a fault in the battery of the Samsung Galaxy Note 7, and now new reports are coming in claiming that the fault was exclusive to units featuring batteries made by the company's own affiliate, Samsung SDI.
Korea Herald is reporting that the issue was found exclusively on Samsung SDI batteries. Almost 70 percent of Samsung Galaxy Note 7 devices house the SDI batteries, and the rest units house batteries supplied by Hong Kong-based Amperex Technology, which is a unit of Japan's TDK Corp.
Samsung has decided to stop using the SDI batteries in the Galaxy Note 7 altogether. "As a follow-up of the battery issue, we decided to temporarily stop using Samsung SDI's battery for Galaxy Note 7," the report reads.
Amperex Technology only supplied batteries for the units sold in China. Interestingly, no explosions of the Galaxy Note 7 were reported from that country. According to analysts, Samsung will suffer losses close to $1 billion as a result of the recall.
For now, there has been no official recall announcement, and reports of retailers continuing to sell the Galaxy Note 7, even after worldwide halt, have surfaced. Only after the recall announcement will it be considered illegal to sell the smartphone, and before that retailers cannot be held responsible for selling the smartphones.
["source-ndtv"]