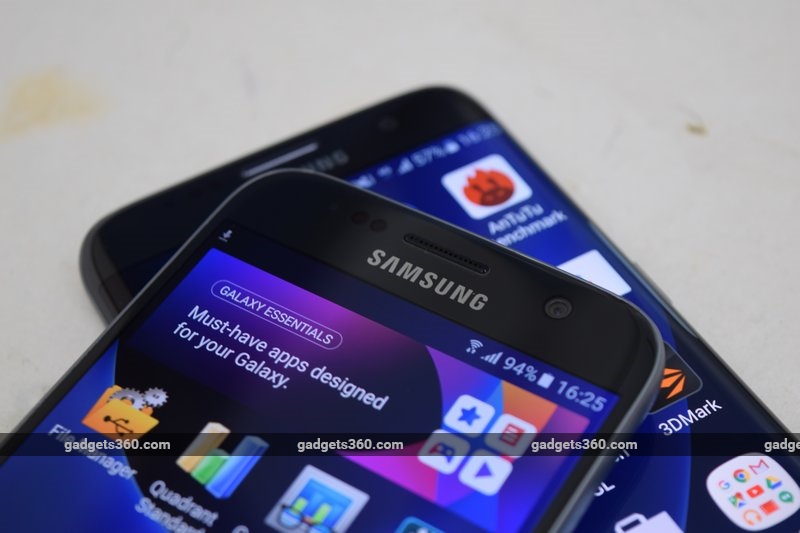 Android security researcher RootJunky, known for bypassing factory reset protection on various Android phones from time to time, has been able to find a way to bypass the protection feature yet again on a T-Mobile Samsung Galaxy S7 running Marshmallow 6.0.1 with the July Android Security Update.
You may be wondering what factory reset protection (or FRP) is. To recall, Google had first introduced Factory Reset Protection, with devices running on Android 5.1 Lollipop and the security system is meant to ensure that in case an Android device is stolen, the thief cannot gain full access to the device even after factory resetting it.
Samsung had in the June Android Security Update patched several FRP vulnerabilities, but evidently, RootJunky has found one more. In his blog posted on Wednesday, RootJunky has explained the step-by-step procedure to get a 'Universal Samsung FRP Bypass' and even though the procedure is a little complicated, it appears to get the work done.
The procedure requires you to download RealTerm program from RootJunky's website. After that, you are required to download an apk file that has to be loaded into the device through its microSD card or otherwise. From here on, you are required to use the RealTerm program on your PC and follow rest of the instructions.
You can see rest of the step-by-step instructions for the bypass on RootJunky's website over here.
In a note for those who want to try this bypass, RootJunky has said, "If you dont have a SDcard and are getting the sparse ERROR in ES file explorer then you can buy a OTG flash drive like this one and load the FRPbypass.apk to it from your computer then plug it into the phone. Once plugged in navigate to it in ES file explorer and install the frp bypass app that way."
This bypass procedure can reportedly work on Galaxy S6, Galaxy S6 Edge, Galaxy S6 active, Galaxy S6 edge+, Galaxy Note 5, Galaxy S7, Galaxy S7 Edge, Galaxy S7 Active, and even Galaxy Note7. It may work on older devices as well.
In May, RootJunky managed to bypass the factory reset protection system on the Huawei-made Nexus 6P. Back in January, he managed to bypass FRP on LG smartphones. Back in November, he managed to circumvent FRP on the Galaxy Note 5.
["source-gadgets.ndtv"]