Amidst all the tension surrounding the on-going probe on the failure of its Autopilot system, Tesla has introduced a new low-range Model X. Christened as Model X 60D, this newer version of the electric SUV comes with an estimated range of 200 miles (322 km), and is priced at $74,000 (50 lakh approx.) This means by opting to give up about 37 miles (60 km) of range, customers can save $9000 over the price tag of the Model X and get the same features.
Essentially an electronically restrained version of the regular Model X 75D and the car uses the same 75 kWh battery pack. So why is the SUV only good for about 200 miles? Well Tesla has apparently software-limited the range of the powertrain to offer it at a reduced price. The funny part is customers who want to get use the entire potential of the car can additional energy can be unlocked at any time through an over-the-air software update for $9,500, $500 more than what's you would have paid for the regular base variant – Model X 70D. So choose wisely.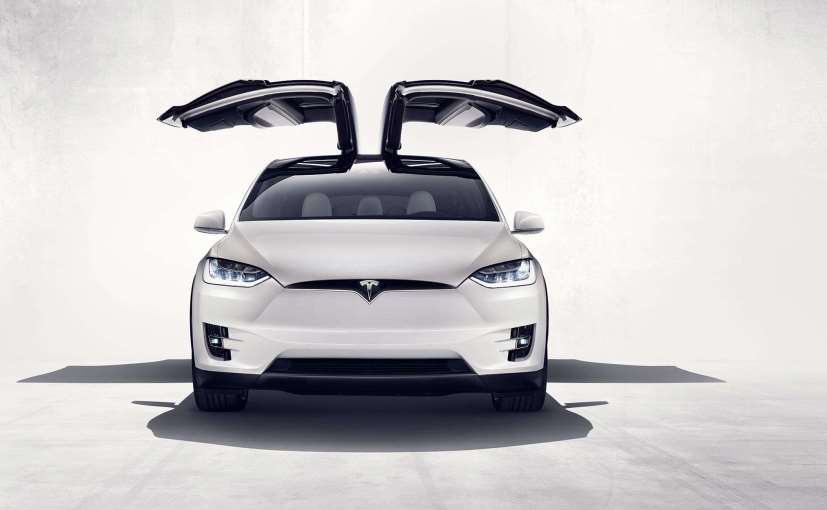 In terms of other number that matter, for $74,000, the new Model X 60D offers a power output between 259bhp to 328bhp and develops a peak torque of 524Nm. It will come with a top speed of 130 mph (210 km/h) and the ability to do a 0-98km/h sprint in about 6.0 seconds, along the all-wheel drive system as standard.
In a statement released by the company, Tesla said, "Following on the success of Model S 60 and 60D, and in order to bring the benefits of Tesla ownership to even more people, today we're introducing Model X 60D… giving customers the flexibility to choose the Tesla model, price point and range that best fits their lifestyle. Our versatile product platform and efficient manufacturing processes make it possible to seamlessly extend these types of compelling offerings to customers."
["source-ndtv"]