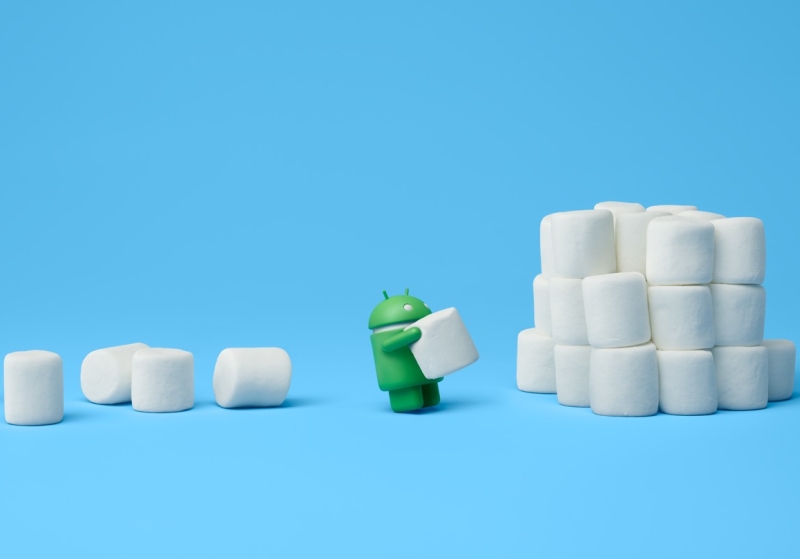 Google has updated its Google Play distribution data, providing figures for the seven-day period ending August 1. The data shows Android Marshmallow is now running on 15.2 percent of active devices.
In July, Android Marshmallow was seen to be running on 13.3 percent of active Android devices – indicating a rise in adoption of 1.9 percent in a single month. To recall, Android Marshmallow in June was running on 10.1 percent active of Android devices.
While the growth in adoption of the Android Marshmallow version, whether in the form of updates or new devices running the version out-of-the-box, has been steady, it has also been very slow – to compare, Android 6.0 Marshmallow finally made it to 1 percent of active devices in February, five months after its release to Nexus devices. This factly is more sharply highlighted when one considers that Android 7.0 Nougat, the next Android version, is expected to release soon.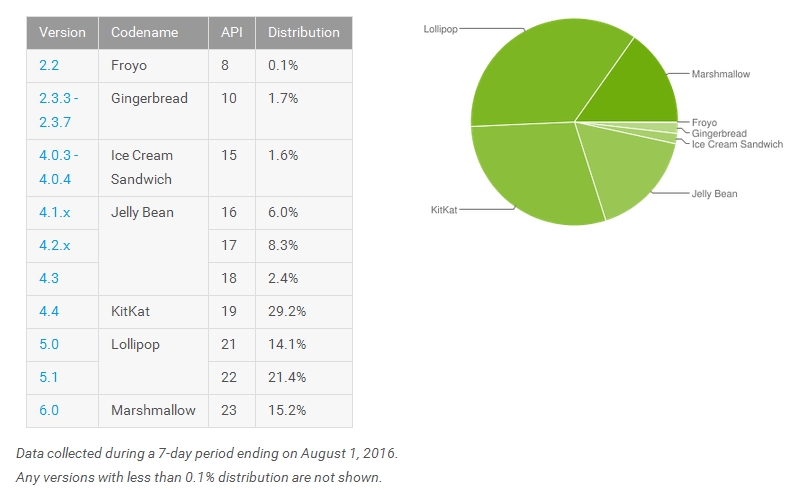 August's Google Play distribution data shows that Android Lollipop has a total share of around 35.5 percent of active Android devices (with Android 5.0 Lollipop running on 14.1 percent of devices and Android 5.1 version at 21.4 percent), compared to 35.1 percent last month – indicating a rise in adoption of 0.4 percent. In the meanwhile, Android KitKat version 29.2 percent of the devices, dropping 0.9 percent from 30.1 percent last month.
As for Android Jelly Bean, it is seen to have a combined share of 16.7 percent, dropping 1.1 percent from July's 17.8 percent. Android 4.0.x or Ice Cream Sandwich in the meanwhile was seen on 1.6 percent of active devices, down 0.1 percent from 1.7 percent in July.
Android Gingerbread (v2.3.3-2.3.7) is seen running on 1.6 percent of active devices, dropping from 1.9 percent, while Android 2.2 Froyo's device distribution share is at 0.1 percent – the same as last month. To note, the figures are gathered from devices visiting the Google Play app, which supports Android 2.2 and above.
The Android distribution data also reveals that OpenGL 2.0 now runs on 46 percent of active Android devices, while OpenGL 3.0 runs on 42.6 percent, and OpenGL 3.1 on 11.4 percent.
["source-gadgets.ndtv"]