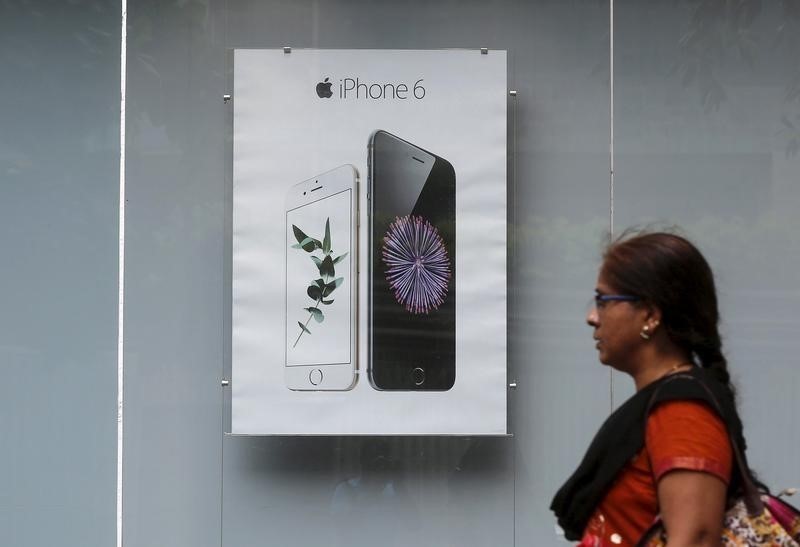 Technology giant Apple and other global players are exploring opportunities to invest in India's electronic segment, which has attracted investments of over Rs. 1,20,000 crores so far, Telecom Minister Ravi Shankar Prasad said on Monday.
"When I became minister, we had Rs. 11,198 crores of investments in electronic manufacturing. I am happy to tell you, now it is Rs. 1,20,000 crores plus which has been invested in India or committed," Prasad said at the annual session of industry body CII.
He said that last year 111 million mobile phones were manufactured in India, logging a growth rate of 81 percent in production.
"Today all the big companies from Taiwan to …. have come in India. Apple is exploring possibility here in India. Therefore from smartphone to ordinary phone to solar panel to what not, immense potential is there in India . We have got a proper incentive scheme available including electronics clusters," Prasad said.
However, the minister did not divulge details on Apple's plans that whether the iPhone maker was exploring possibilities in retail segment or in manufacturing. Prasad said that Digital India is going to create $1 trillion (roughly Rs. 66,13,770 crores) economy which will include $400 billion (roughly Rs. 26,45,485 crores) worth of electronics market, $350 billion (roughly Rs. 23,16,440 crores) worth IT and ITes sector and $250 billion (roughly Rs. 16,54,600 crores) communication business.
The minister said that government is building Digital India as platform of empowerment with launch of various programmes including digital literacy programme, connecting 2.5 lakh village panchayats with broadband etc. He said that government has given Internet service provider licence to Common Service Centre- Special Purpose vehicle for spreading internet in rural area
"After the gram panchyat is connected through fibre, we will lit it up with Wi-Fi to give service in the adjoining village. CSC nodal agency has been given an Internet service provider licence so that they can inspire all the CSCs to take the Wi-Fi facility and take it to the villages," Prasad said.
He said that government has trained about 45 lakh under digital literacy program and further trageting to expand it to cover 6 crore people in rural area.
["source-ndtv"]