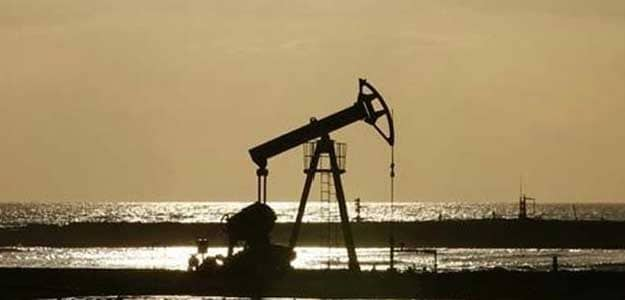 London
: Brent crude prices rose to a four-month high on Monday as a rally in wider commodities markets encouraged buying ahead of a meeting of oil producers in Doha next Sunday, aimed at freezing current output levels.
Brent crude futures, the global benchmark, were up 92 cents at $42.86 a barrel by 1405 GMT (7:35 p.m. in India), having touched a session high of $43.06, the highest level since December 7.
The gains build on last week's rally, when crude rose 6 per cent in one session on the back of a drop in the rig count of US drillers to its lowest since November 2009.
US WTI crude also rose on Monday, gaining 82 cents to $40.54 a barrel and touching an intra-day high of $40.75, near a three-week high.
"All commodities are going up. It could be (investors) buying into dips every now and then as people are looking for opportunities to get long," Natixis commodity strategist Abhishek Deshpande said.
Gold prices also touched their highest level in almost three weeks, while silver and platinum were up more than 2 per cent.
A weaker US dollar gave impetus to buyers as commodities priced in the currency became cheaper to purchase.
Oil traders continue to place hopes on the oil producers' meeting to prop up crude prices that have been severely depressed by a global supply glut.
But analysts at Goldman Sachs, who expect oil to average $35 a barrel in the second quarter, cautioned that the outcome of the meeting in Qatar could prove bearish for the market.
Last week many oil market speculators agreed with a more bearish outlook as data from the Intercontinental Exchange (ICE) showed that net long positions on Brent had been cut to 355,225 contracts in the week to April 5.
However, analysts are forecasting firmer demand for oil over the longer term.
Researchers at Bernstein expect global oil demand to increase at a mean annual rate of 1.4 per cent between 2016 and 2020, compared with annual growth of 1.1 per cent over the past decade.
"We expect oil markets to rebalance by the end of 2016. This will allow prices to recover towards the marginal cost of $60 per barrel," Bernstein said, adding that it expects global demand to reach 101.1 million bpd by 2020, from the current 94.6 million bpd.
["source-ndtv"]