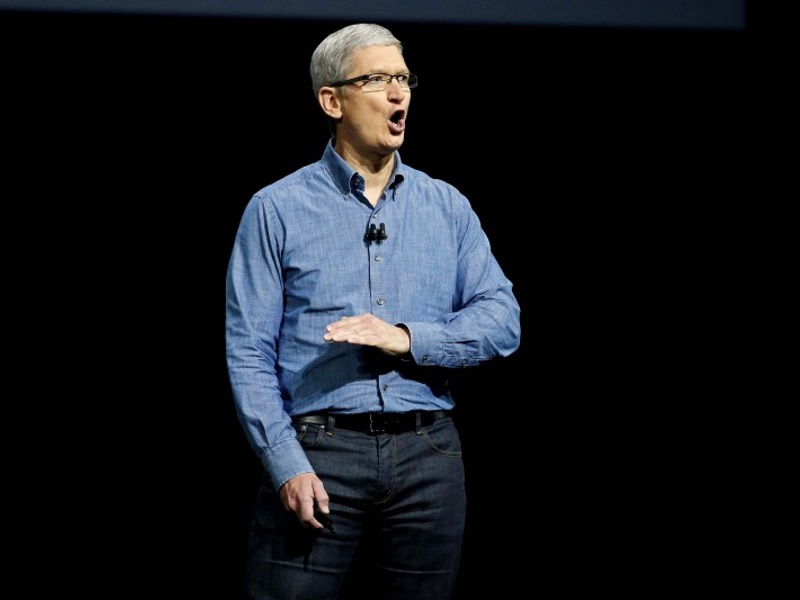 Apple has been buying a new company an average of every three to four weeks, but that might slow down now, CEO Tim Cook hinted during the company's quarterly earnings call. In the last quarter, Apple spent billions on investments and acquisitions, so even scaling this down leaves the potential for some very big investments.
"During the quarter, we also spent $1 billion on a minority investment in Didi Chuxing in China, completed three acquisitions, and incurred $4.2 billion (roughly Rs. 28,210 crores) in capital expenditures," said Luca Maestri, Apple's CFO and Senior Vice President. According to Cook, Apple has also been looking at ways to improve research.
"We obviously invest a ton of capital in our business itself to support research and development and the production of our products, and that's the main source of our capital," Cook explained. "However, we are constantly looking on the outside for great talent and great intellectual property. And we have been buying companies on average every three to four weeks or so, and we continue to do that. And we think we've made some really great choices there."
With that said, although much was made of Apple's $1 billion investment into Uber rival Didi Chuxing, Cook says that it wasn't the typical kind of investment that Apple makes.
"In terms of the investment in Didi, it was an unusual investment in that, as you know, we don't have a long history of doing a lot of these, but we have done some before. We invested in ARM in the early days. We invested in Akamai and a few other companies. So it wasn't the first," Cook explained.
"Two, we think that there are some strategic things that the companies can do together over time," he added. "And three, we think that we'll learn a lot about the business and the Chinese market even beyond what we currently know, and Didi has an incredible team there. And so that's the rationale for why we did that. Would we do more investments? Yes, but it's not something that you'll see a whole string of from us. But we will constantly look for things that are smart to do."
This comment from Cook is very interesting, not just because it means that Apple may not suddenly go on a spending spree, but also because of the highlighting of Didi Chuxing investment. One wonders if the "there are some strategic things that the companies can do together over time" comment might refer to the rumoured car Apple has been working on.
Pokemon Go and AR
On the call, Cook also talked about augmented reality (AR) and Pokemon Go, but described it as a testament to innovative apps and the app ecosystem. He added that Apple is going to continue to invest a "lot" in this. "We are high on AR for the long run," he said. "We're investing, and the number one thing is to make sure our products work well with other developers' products like Pokemon."
However, Cook might have dashed the hopes of people who think that AR is going to be the next big computing platform. Expressing a note of caution, he stated that while AR will be huge in time, it might not be the next big thing.
"I notice there are people that want to call it a new computer platform, and we'll see," said Cook. "I think there's a tendency in this industry to call everything new the next computer platform. However, that said, I think AR can be huge. So we'll see whether it's the next platform."
["source-gadgets.ndtv"]