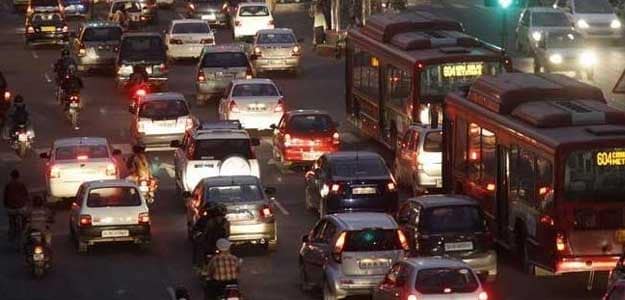 New Delhi: Expressing concern over the Supreme Court's ban on big diesel cars and SUVs in Delhi-NCR, Maruti Suzuki India Chairman R C Bhargava today said if the objective is to control pollution, then older vehicles must be banned and not "cleaner cars which are coming in".
"We believe that ban on new cars is actually contradictory because if the objective is to reduce pollution, you would reduce pollution by actually banning use of much more older cars than by banning the cleaner cars which are coming in," Bhargava told reporters here on the sidelines of a CII event.
He said Delhi has 6 lakh diesel cars and of these, about 2 lakh are of pre-Bharat Stage I emission norm era.
"Those are older cars and their pollution level is almost six times of the pollution level of BS IV cars. One is saying that as a result of the Supreme Court (order), Bharat IV cars would not come into the market but pre-BS I cars would continue and those 2 lakh cars are equivalent to 12 lakh new cars," Bhargava asserted.
When asked how the ban will affect Maruti, he said, "The Supreme Court ban as it exists does not impact Maruti Suzuki, so we are not affected but as a car industry, we are concerned about the Supreme Court order."
Stating that all car makers are impacted "if policy is not stable and is not in long term", he said automobile industry as a whole has always been saying that it would like a stable long-term policy.
"We do not like frequent changes, in the way government and any other body looks upon what automobile industry should do today and tomorrow. It changes (today) and day after it changes again," he said.
Citing the example of Toyota, which has been hit hard by the SC order, he said, "So what is happening to Toyota can happen to all of us and the automobile industry, which is one of the major drivers of manufacturing activity, is going to be adversely affected."
On March 31, the Supreme Court extended its ban on sales of diesel-run vehicles with engine capacity of 2000 cc and above in the National Capital Region till April 30.
In December last year, the apex court had banned registration of all diesel-run SUVs and luxury cars.
["source-ndtv"]