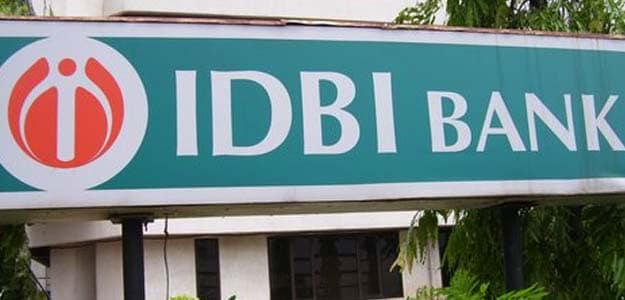 New Delhi:
As the employee unions oppose stake sale in IDBI Bank, the Government on Friday said it is consulting all stakeholders as part of "transformation" of the state-owned lender.
The government had in December approved IDBI Bank selling stake to institutional investors, a move opposed by its employees unions. Government owns 80.2 per cent of the bank.
"The IDBI transformation process is under way. And we are in the midst of working through that process. The consultation process is underway and that requires that we talk all stakeholders," Minister of State for Finance Jayant Sinha told reporters.
IDBI Bank is seeking to bolster its balance sheet after recording bad debts that totaled 8.94 per cent of its loans in the third quarter ended December 31, 2015.
It has appointed advisers including Bank of America Corp, Citigroup Inc and Credit Suisse Group AG for the Rs 3,770 crore share sale.
The government is looking at transforming IDBI Bank on the lines of Axis Bank. Unlike the restriction of the minimum government holding of 51 per cent in most PSU banks as mandated in the Banking Regulation Act, the government is not bound to retain a majority stake in IDBI Bank.
On consolidation in the banking sector, Mr. Sinha said, "We are looking at where the banks will be post fourth quarter and the end of the financial year in terms of balance sheet and capital requirements. Once that phase is complete and we understand where each bank is positioned, then we will move forward on other initiatives."
Asked about reducing number of banks to possibly 10, he said, "It will depend on decision of banks and the banks board bureau."
The meeting of Bank Board Bureau discussed filling of vacancies for directors and non-executive chairmen, he said adding better recognisition of stressed assets and solving hurdles, if any, too figured.
"Thirdly, if the banks have to be recapitalised they should prepare winning strategies. How will that happen. How will the government and RBI work with Bank boards," he said.
Also, making banks more competitive in the changing financial landscape and their role in consolidation and capital requirement too were on agenda, he said.
On the leak of confidential documents pertaining to offshore accounts from Panama law firm Mossack Fonseca, he said, a multi agency group will probe information revealed by Indians.
"We will investigate the case fully," he said. "And whatever is in the law, if they are violated, or if they have evaded taxes, we will take the strictest of action."
On implementation of the 7th Pay Commission, Mr. Sinha said there is a committee of secretaries that is evaluating multiple alternatives and "we should wait for them".
["source-ndtv"]