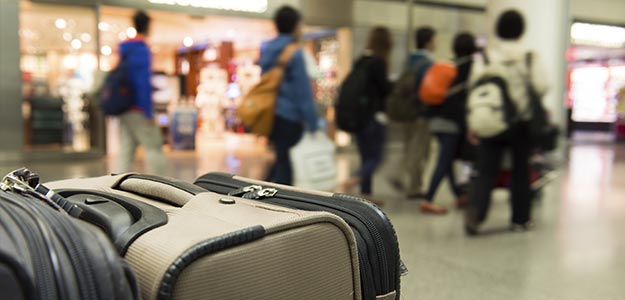 New Delhi
: Employees who fail to buy air tickets at the lowest price available on the day while undertaking a journey on Leave Travel Concession (LTC) claim will face severe penal action, as per the draft guidelines finalised by the Centre.
The move comes after the government noticed instances where some of its employees colluded with private travel agents to submit LTC claims showing inflated airfare to clandestinely obtain undue benefits like free boarding, lodging, transport or cash refunds.
The Central Bureau of Investigation (CBI) is also looking into cases of alleged irregularities in availing the LTC claims.
The ministries concerned will also carry out random checks with airlines to ensure that the tickets were booked at the lowest fare available on the date of purchase.
"It has now been decided that in accordance with the canons of financial propriety, government servants should purchase tickets at the lowest rate available at the time of booking for the date and time of scheduled journey."
"Government servant will be required to submit print-out of tickets showing date and time of booking in addition to the fare charged," the new guidelines drafted by the Department of Personnel and Training (DoPT) said.
Any violation of the existing norms by authorised travel agents – M/s Balmer Lawrie & Company, M/s Ashok Travels & Tours and IRCTC – will invite blacklisting.
A government employee gets reimbursement of tickets for to-and-fro journey, in addition to leaves, when he avails LTC.
There are about 50 lakh central government employees.
The proposed guidelines have cited provisions of the service rules "which require the government servants to maintain absolute integrity at all times". In addition, cheating and fraud also attract various sections of the Indian Penal Code (IPC), it said.
"Ministries and departments should therefore not hesitate to take severe action against employees guilty of deliberate malpractices, particularly in collusion with travel agents etc," the DoPT said.
The new guidelines are likely to come into force from next month, a senior government official said.
The DoPT has also warned the employees that any plea of ignorance of rules will not be entertained and any deviation will be handled legally and in accordance with the service rules.
As per the draft guidelines, while submitting the LTC claim after completion of the journey, the government servant will be required to submit a self-certificate on plain paper that the airfare claimed by him or her in respect of the fare charged by the airline is for the air journey only and does not include any charges for any facility, undue benefit including boarding, lodging or local transport.
The employees need to certify that the tickets were booked "at the lowest fare available for the destination at the time of booking for the scheduled date and time of departure" and that they are aware that suppression of any information or furnishing wrong information will render them liable to disciplinary action.
["source-ndtv"]