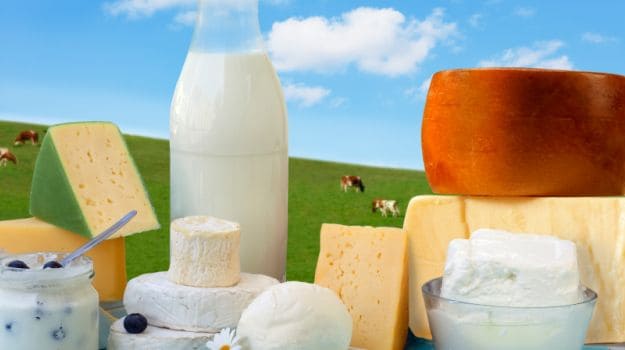 Britannia Industries is gearing up for a full-fledged play in the estimated Rs 85,000 crore Indian dairy market as part of its overall strategy to be a total food company. The company will seek board approval within a couple of months for its expansion in dairy segment, which could entail a minimum investment of Rs 300 crore in the initial phase.
"We want to be a total food company and to be a total food company, we can't ignore the large dairy segment. The dairy segment in India is almost Rs 85,000 crore," said Britannia Industries Managing Director Varun Berry.
Elaborating on why it made sense to be a full-fledged player in the dairy segment, he said: "We sell sell dairy products worth Rs 400 crore and for our bakery business we buy dairy products worth Rs 300 crore. Overall, the consumption and sales is almost Rs 700 crore, which is a fairly large number."
When asked how the company is preparing to enter the segment, Berry said: "We have reached a very interesting stage where we have got a fairly good grip on what we need to do to make the plunge in dairy. We just want to make sure that we get all the details together before take this proposal to the
board, which will be in the next couple of months."
The company has also roped in dairy expert, Sarad Garodia, who has joined the company as Business Head Dairy Operations. He had earlier worked for 16 years with Schreiber Dynamix, one of the leading dairy products manufacturers in India.
"He is helping us validate all the assumptions… In the next couple of months we should definitely be ready with the plan. I am pretty bullish on it but it has to pass a few tests because it is going to be a fairly large investment," Berry said.
When asked about investments, he said: "The first phase will be about Rs 300 crore. In the next two or three months we will be able to take a decision on it."
The company today said that its board has approved a plan for demerger of the manufacturing and retails sales divisions of its subsidiary Daily Bread Gourmet Foods (India) to be merged into itself. The step will help it in optimum utilisation of resources, achieve cost saving and economies of
scale, among others.
["source-ndtv"]