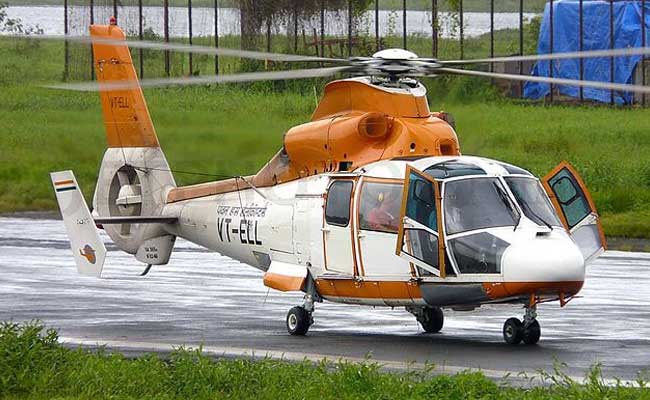 New Delhi:
Charting out its growth strategy, country's largest helicopter operator Pawan Hans is reviewing the prospects of an initial share sale and diversifying into the MRO business.
The state-owned company has an own fleet of 43 helicopters and also operates six Dhruv choppers of BSF and HAL.
Pawan Hans is reviewing the prospects for an Initial Public Offer (IPO) with SBICap and the "work plan for the same is being prepared with a time-bound manner," an official release said on Thursday.
Besides, the company is diversifying into high potential sectors of "heliports/helipads, seaplane operation, small fixed wing aircraft and MRO (Maintenance, Repair and Operations).
"To start with the MRO facility is being planned to be established at Rohini at Delhi and Juhu at Mumbai through PPP (Public Private Partnership) model/ develop, manage and operate revenue based model," the release said.
It is also targeting specific project segments and industries where it believes there is a high potential for growth, and diversification efforts have yielded encouraging results, it added.
The construction of Rohini Heliport is progressing and an independent internal committee has been constituted for monitoring the project.
"Pawan Hans intends to manage and operate to develop more such heliports to promote regional connectivity in various parts of the country Under Heli-Hub concept through Viability Gap Funding model with state and central government," the release added.
Under options of leasing and procurement routes, Pawan Hans plans to procure 20 new helicopters in various categories like light, medium and heavy and 2 seaplanes. It has also prepared Strategic Business Plan 2020.
The company, jointly owned by the government and ONGC, has declared a total dividend of Rs 7.76 crore for 2014-15.
Pawan Hans CMD B P Sharma has handed over a dividend cheque of Rs 3.96 crore to the Civil Aviation Minister Ashok Gajapathi Raju.
A cheque of Rs 3.80 crore has been given to ONGC.
Remaining profitable since 1992, Pawan Hans has paid Rs 223.69 crore worth dividend as on 2014-15.
Last fiscal, the company's operating revenue rose to Rs 538.15 crore while net profit climbed to Rs 79.13 crore during the same period.
In its own fleet of 43 helicopters, there are 17 Dauphin N, 15 Dauphin N3, 3 MI-172, 3 Bell 206 L4, 3 Bell 407 and 2 AS 350 B3 choppers.
["source-ndtv"]