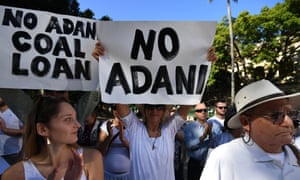 The Turnbull government has responded to the increasing unwillingness of Australia's banks to fund major coal projects by overturning a ban on government-backed loans to domestic miners.
Steve Ciobo, the minister for trade, says protesters and activist groups have so discouraged Australia's retail banks from financing "otherwise viable exporters in the coal sector" that the government must to step in to fund a growing "market gap."
He said government funding would now be provided via the Export Finance and Insurance Corporation (Efic), and he has written to Efic asking it to change its mandate to broaden its lending criteria.
Earlier this year, the financial regulator warned that climate change posed a material risk to the entire financial system, urging companies to start adapting.
And Australia's big four banks have increasingly distanced themselves from controversial coal projects in recent years, but the government has complained that banks have been scared off by aggressive campaigning by activist groups.
The Commonwealth Bank indicated last month it would not lend money to Adani's proposed Carmichael coalmine, leaving the project without financing from any of the big four banks.
The first of the big four banks ruled out lending to the project two years ago, with NAB distancing itself from the mine in September 2015, and ANZ following suit in December.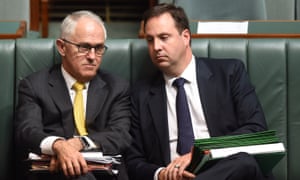 Then in April this year Westpac became the third of the big banks to rule out funding the project, drawing criticism from then-resources minister Matthew Canavan, who said the bank had a conflict of interest because of its interest in other coal-producing regions, and called for a boycott of the bank.
The Commonwealth Bank had previously stepped back from the project, ending its role as a finance adviser, but until last month had not indicated it would avoid financing it.
National Party MP Mark Coulton asked a dorothy dixer in question time on Monday so Ciobo could explain why the government wanted to overturn the federal ban on government-backed loans to domestic miners.
"Will the minister update the House on the steps being taken to support jobs and growth in Australia's export industries, including resources, and will the minister explain how radical action groups are threatening this growth?" Coulton asked.
Ciobo replied: "I'm increasing the scope of Efic's statement of expectation so that Efic has got more ability to finance onshore resource projects.
"Now … what are some of the radical groups doing that is threatening this? The fact is that we are seeing a campaign. We've seen, for example, the stepped-up campaign of activist groups which is discouraging our major retail banks from financing otherwise viable exporters in the coal sector.