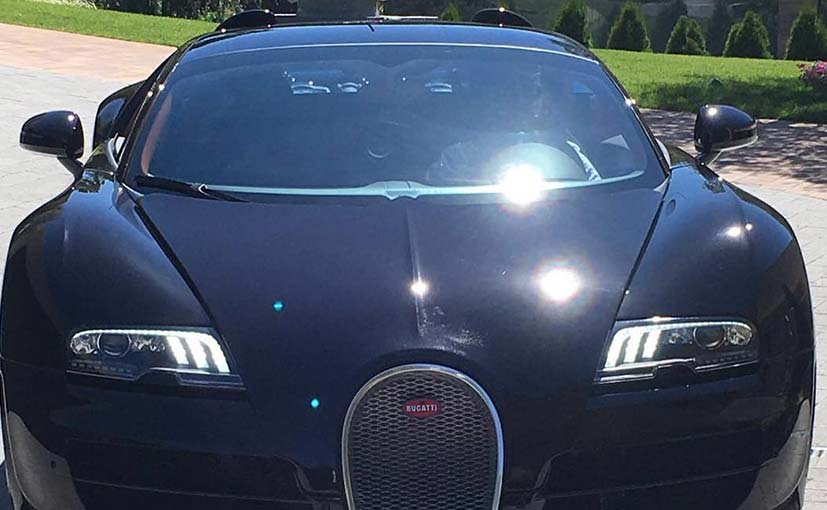 If you were one of those people watching the Euro 2016 Championship final, then you must have seen Portugal emerge victorious over France. Polrtugal's captain, Cristiano Ronaldo, wasn't part of the team playing on field, however, we witnessed him working his magic from the sidelines. So, the triumph was a big one and it's only poetic that just days after the victory, Ronaldo took delivery a new car from the French hypercar manufacturer, Bugatti.
No, it's not the Chiron, (yes we scratched our heads and frowned upon that decision), rather the Veyron 16.4 Grand Sport Vitesse. The footballer took to Instagram to post a picture of his new ride and this one set him back $1.9 million.
Ronaldo has quite the collection of cars and these include a Ferrari 599 GTB Fiorano, a Porsche 911 Carrera, and Audi R8, Aston Marin DB9and a Lamborghini Aventador, among many others. We do not know if he bought them after winning against Germany, Italy or England, but the time of delivery of the Veyron couldn't be more apt.
This particular Veyron can go from 0-100km/h in 2.5 seconds and it can fly past the 400km/h mark which made it the fastest and most powerful production car ever built. The 8.0-litre W16 engine produces a massive 1200bhp, which plants it in hypercar territory and it also the most expensive production car in the world currently. Mind you, we all wondered, why the footballer didn't show any interest in Bugatti's next big and more powerful model – the Chiron, which made its debut at the 2016 Geneva Motorshow. Packing in 1500bhp, the Chiron takes things to a whole new level as the top speed is rated at 420km/h.
["source-ndtv"]